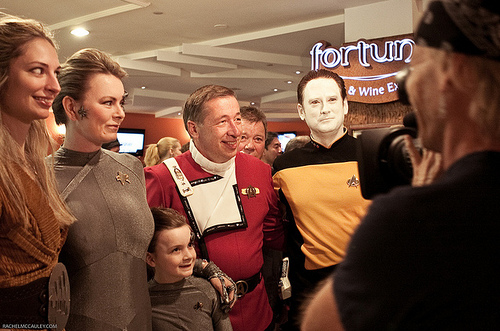 OMG! Shatner was fooling around at a con and decided to photobomb some
Trek
cosplayers posting for a picture!
Well, possibly. But look at the name in the bottom left corner. It's
Rachel McCauley
, a professional photograher and photoshop artist.
Be assured that if The Shatner wished to photobomb you, you would be photobombed. Nothing could stop him. But I suspect that this isn't real.
Link
via
MArooned