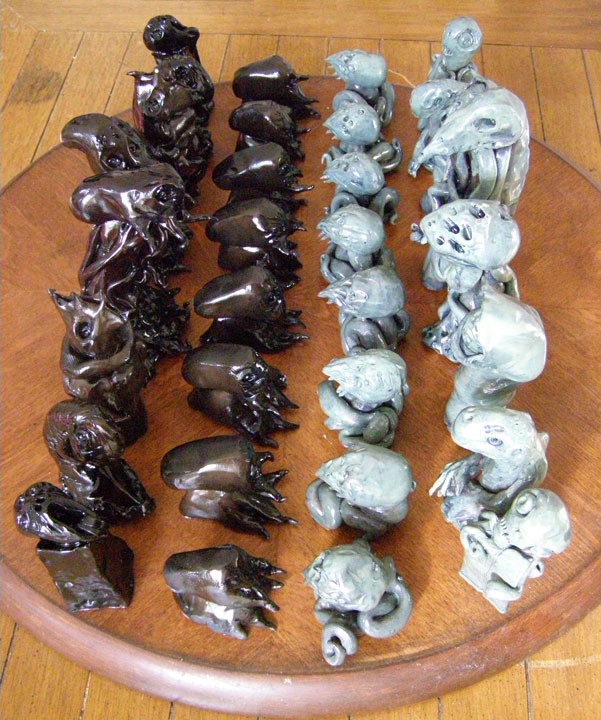 Etsy seller Monsters Domesticated made this chess set with figures from the Cthulhu mythos out of polymer clay:
We consider the black pieces to be the Cthulhoid forces, with dread Cthulhu itself as king, and menacing Dagon as swift and malevolent queen, and the mouldering green pieces to be led by Yog-Sothoth as king, in all its gibbering madness, and primordial Ubbo-Sathla as queen. Of course, you're the cultist, so you're entitled to assign whatever mythos iconography you like. The interpretations, fortunately for all life in this dimension, are loose.

The bishops of each side are mad alien priests, the knights grotesque mounts with vile curved spines, the rooks writhe horribly within their blasted towers. The black pawns are sinister, writhing spawn of dread Cthulhu, and the green pawns mocking little tentacular skulls.
Link
via
technabob