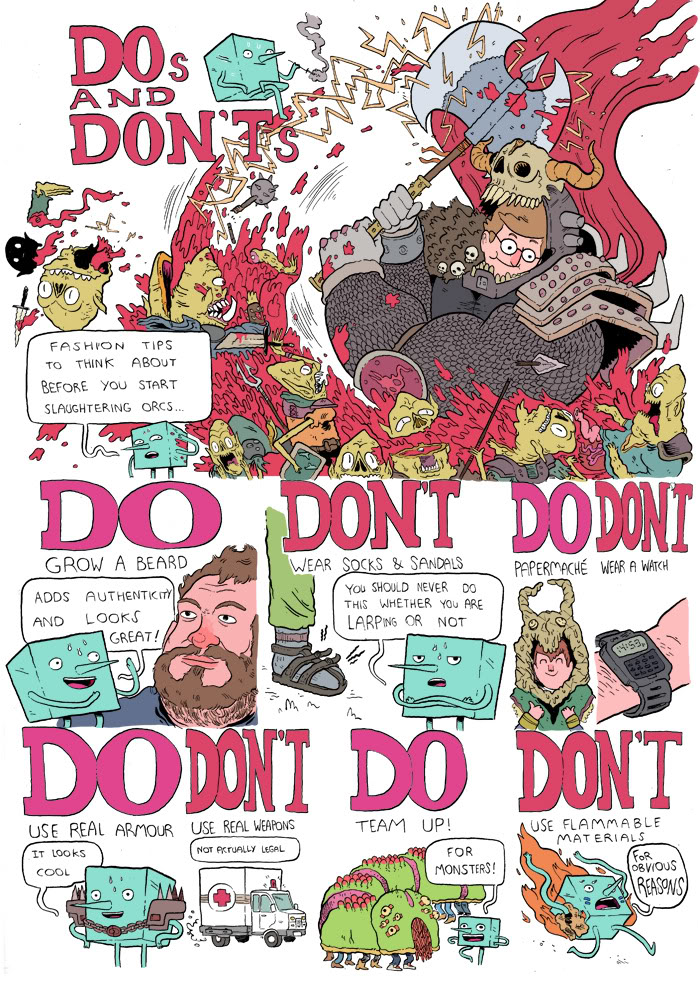 I remember, about ten years ago, seeing a band of LARPers (live action role-players) doing a combat sequence in the main library of the Ohio State University. It kind of freaked out the librarians, who didn't understand what was happening.
They could have learned a lot from a set of cartoons by Livejournal user Team Dynamite. These explain the purpose, appeal, and basic etiquette of live action role-playing.
I've never LARPed. Have you? Is it fun?
Link
via
Nerdcore