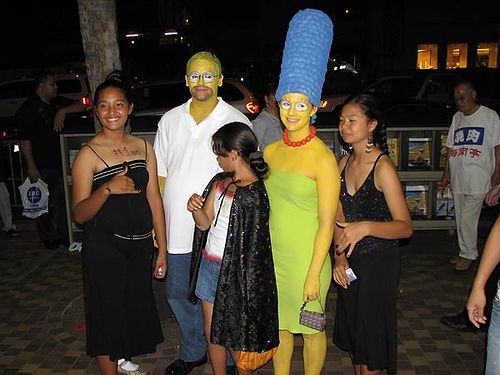 Photo: PhotoluluGuy/Flickr
Marge and Homer Simpson were spotted taking a stroll down the sidewalks of Waikiki, Hawaii and boy are they looking good!
Homer looks like he's lost a few pounds, and marge is pretty as a picture despite always having to put up with her donut loving husband's childish antics.
This is Simpsons costuming done right, they even got the yellow skin tone down pat. I wonder where Bart, Maggie and Lisa have run off to?