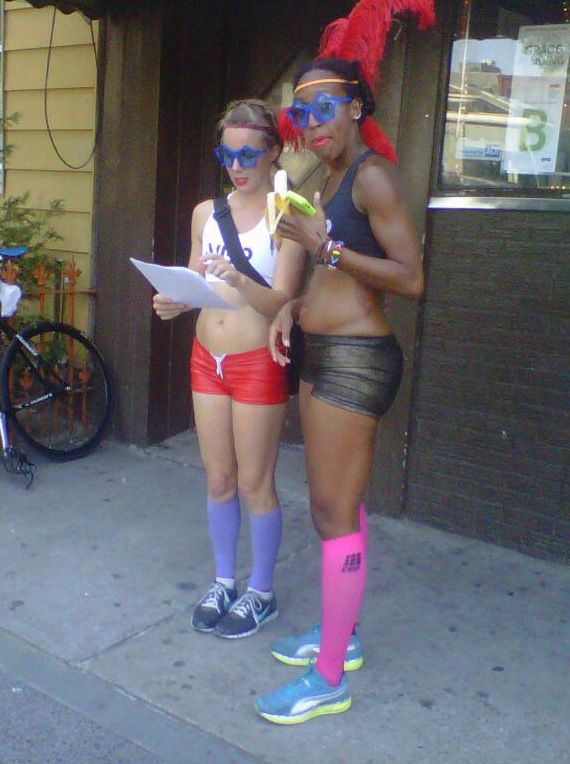 From the look of these photos Williamsburg, a neighborhood in Brooklyn, New York, is a rather colorful place to live, and it's hard to tell if people are dressed up for a night on the town or a Halloween party!
Good thing there's a Tumblr site called Halloween or Williamsburg to clear things up...wait, I take that back...the blurbs about each pic on the site only cause more confusion!
Oh well, I guess we're not meant to know whether it's Williamsburg or Halloween after all...