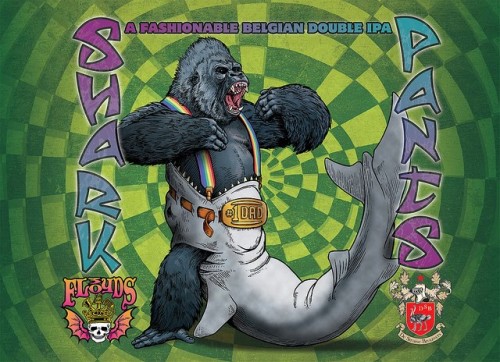 A man who is wearing a shark for a pair of pants has my respect. A gorilla, doubly so. If he declares himself the #1 Dad, who am I to dispute it?
This image by Phineas Jones is the label for a beer by
3 Floyds Brewery
. Jones writes "It's pretty self-explanatory." Indeed.
Link
via
Super Punch
| Photo:
Artist's Website