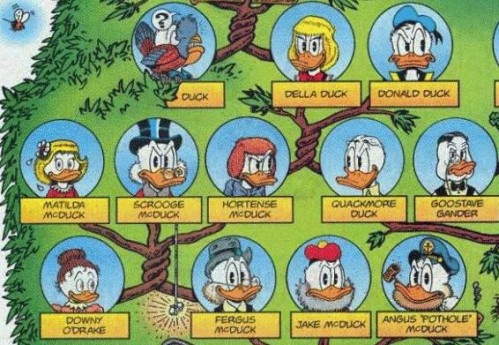 Disney dorks like me will find this peek at Donald Duck's lineage fascinating. Drawn by comic artist
Don Rosa
, it first appeared in "Walt Disney's Comics (and Stories)" in 1995. It gives us a peek at little-known characters like "Sir Swamphole McDuck" and "Humperdink Duck." What's up with the mystery around Huey, Dewie and Louie's dad?
You can also see what names the characters go by in other parts of the world by clicking on their
English names
. Daisy, for example, is also known as Margarida (Portuguese), Katrien (Dutch), Paperina (Italian) and Dolly (Norwegian).
Link