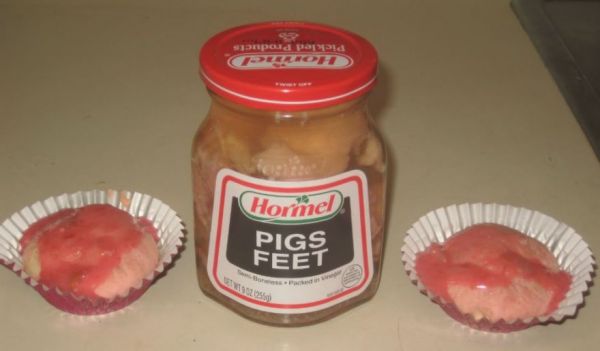 I want to leave my mark on the world--to do something significant that will leave an impact on others for generations to come. And, to the best of my knowledge, no one has ever made cupcakes flavored with pickled pigs' feet.
Last year, I told you about 10 wonderful ways to eat pigs' feet. Among them are pickled pigs' feet. These are a Southern delicacy. To my great fortune, my parents are from the Deep South, so I was raised on this marvel of pork flesh and vinegar.
When I grew up, we ate them straight out of the jar with a knife and fork. They are fine this way, but they can also be a dessert. These cupcakes have pickled pigs' feet inside, both in the cake and the frosting. They're my latest contribution to our Don't Eat That, John! gourmet dining series.
Continue reading