The following is an article from The Annals of Improbable Research, now in all-pdf form. Get a subscription now for only $25 a year!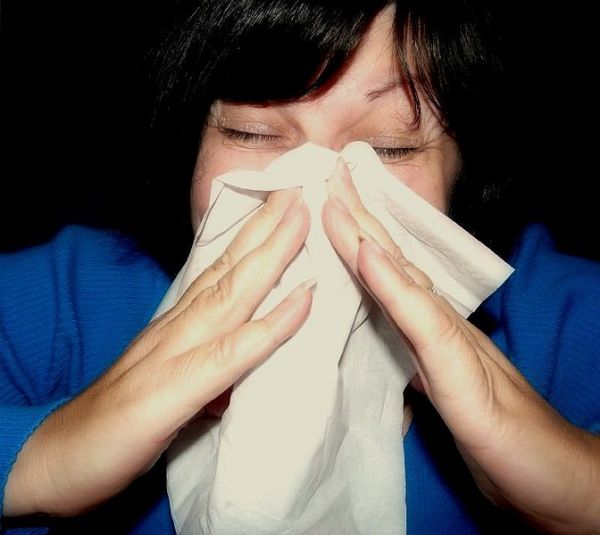 (Image credit: mcfarlandmo)
Research about mechanisms to reduce a particular kind of noise
compiled by Nan Swift, Improbable Research staff

Engineers dare to take on tasks that nature may have neglected. Here are four attempts to solve the noise-related problems arising from human sneezes or coughs.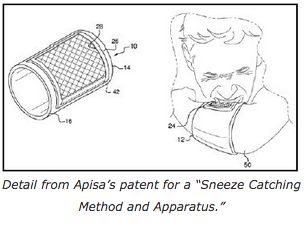 Apisa's Simple Sneeze Catcher
"Sneeze Catching Method and Apparatus," US patent 8910312, issued to Joseph Apisa, December 16, 2014. Apisa specifies:
An apparatus for catching bodily fluids ejected during a sneeze or cough, said apparatus comprising: a sleeve having a first open end... a closure being mounted on said sleeve and releasably retaining said frame in said closed position; a pad being removably positioned in said receiving space, said pad having anti-bacterial properties; and wherein said sleeve is configured to be worn on an arm of a person such that the person may sneeze or cough into said pad and that said pad captures and destroys bacteria exhaled by the person.
Continue reading