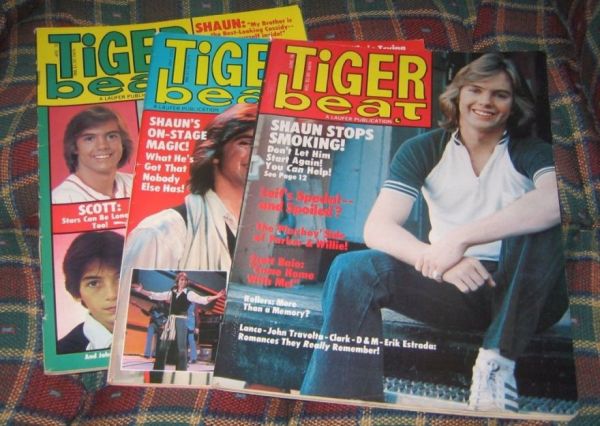 For decades, many young girls were ushered through puberty with the help of fan magazines aimed at exactly what they wanted- a dreamboat boy. Of course, those boys were TV actors or pop musicians, with a public persona carefully crafted by their management, their network or record company's public relations department, and the magazine's themselves. But it worked.
Super Teen, Tiger Beat, Bop, 16. From the 1960s to the 1990s, these glossy, primary-colored magazines that looked like the inside of a 13-year-old girl's locker door sold hundreds of thousands of copies each month and provided gleefully superficial insight into the non-threatening sex symbols of their respective eras. Jason Bateman was photographed cradling a Teddy Ruxpin; Matt Dillon could be seen eating pizza like any normal person. Readers were often referred to in the second-person to better help them visualize an innocent evening with their celebrity crush. ("Are YOU the Kind of Girl Adorable Tim Hutton is Looking For?")
The incredible popularity of teen idol magazines was largely due to the work of Charles Laufer, who recognized an exploitable readership. Read the story of how that happened, and how teen magazines worked, at Mental Floss.