Tommy Siegel (who's doing "a cartoon every day for 500 days against all good judgment") captured the essence of artisanal (read: expensive) coffee shops in today's modern society.
"Payment plans starting at just $2,000/yr" - That's just 500 venti Caffe Latte. Probably a couple of month's of a newbie millennial's coffee habit.
Some people take photos and videos of their trips as mementos; some people write travel journals. Adam Hacklander, on the other hand, took the task of recording his travels to whole 'nother level. He creates beautiful and colorful illustrations detailing the sights he'd seen in his journey.
And naturally, this being the modern age and all, Hacklander uploaded pics of his illustrated travel journals to his Instagram page for all of us to appreciate.
Ohnyo? Onio? On-yawn? Onion?
Whatever you choose to call this vegetable, Chef Jean Pierre can dice it like a boss. In this YouTube clip, Chef Pierre explained the technique to properly dice an onion. Brilliant!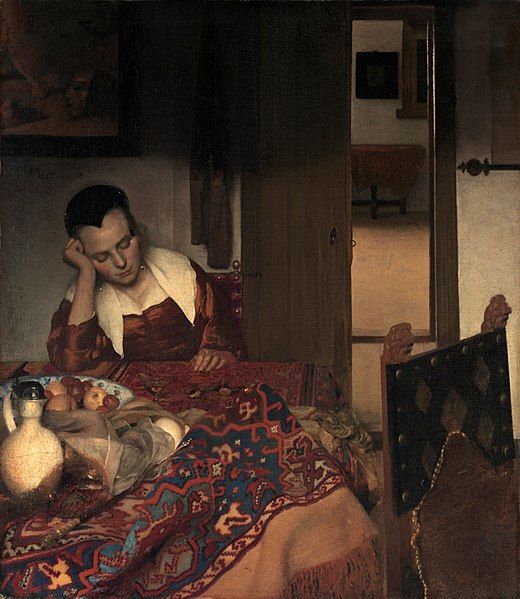 Sleeping Beauty doesn't just exist in fairy tales, kids. There are real life Sleeping Beauties, but they are not sleeping until they get their true love's kiss, no. They wake up from their long slumber on their own, but with a lot of side effects.
These real life Sleeping Beauties have Kleine-Levin Syndrome (KLS), which is also nicknamed the 'Sleeping Beauty syndrome'. KLS is a rare brain disorder that is: (a) difficult to diagnose, and (b) unexplainable as to its cause.
People with KLS have the following symptoms: sleepiness for almost 20 hours a day, derealisation (dream-like sense of detachment from her surroundings), apathy, and disinhibition (for example eating more or hypersexuality). Science Focus provides more of the details:
For one thing, there's no specific test for KLS. Instead, it's identified by its symptoms; that means doctors have to know about it to diagnose it. Teenagers are often labelled as being lazy, or are accused of trying to avoid exams. A mental health misdiagnosis is common, since depression and anxiety are prevalent in KLS, even between episodes.
Dr Guy Leschziner, consultant neurologist and sleep expert at the Sleep Disorders Centre at Guy's and St Thomas' Hospital in London, sees some similarities between KLS and other neurological immune disorders.
"In a few cases, inflammation in the brain has been found, although it remains uncertain if these cases were KLS or another disorder causing similar features," he explains. "KLS remains a syndrome – a collection of clinical features – rather than a specific disease, and so we do not know if all patients have the same underlying cause. My own view is that some patients probably do have inflammation of the brain, while others have a channelopathy – a disorder of the ion channels that mediate electric impulses in the brain."
There's a genetic hypothesis, too, even though no specific 'KLS gene' has been identified so far and most cases are sporadic.
"We have no real inkling of the cause of KLS, which makes life very difficult," Leschziner explains. "The major reason, however, is its rarity. Getting sufficient numbers of patients into a randomised controlled trial to demonstrate a clear effect is nigh-on impossible," he adds.


image : A Woman Asleep by Johannes Vermeer via wikimedia commons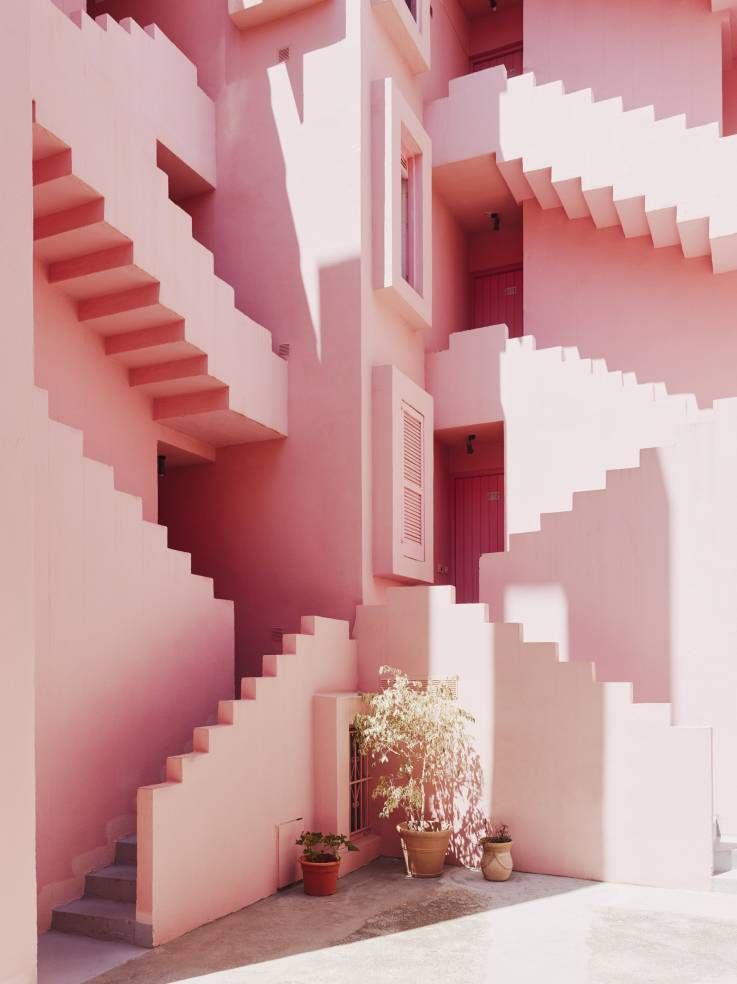 These staircases at La Muralla Roja (Spanish for "the Red Wall"), an apartment complex in Calpe, Spain, look like it's the real life rendition of M.C. Escher's Relativity.
La Muralla Roja complex was designed by Spanish architecture Ricardo Bofill in 1968, fifteen years after the famous lithograph print of the Dutch artist was published.
Image: Gregori Civera / Ricardo Bofill Taller de Arquitectura - via Newsweek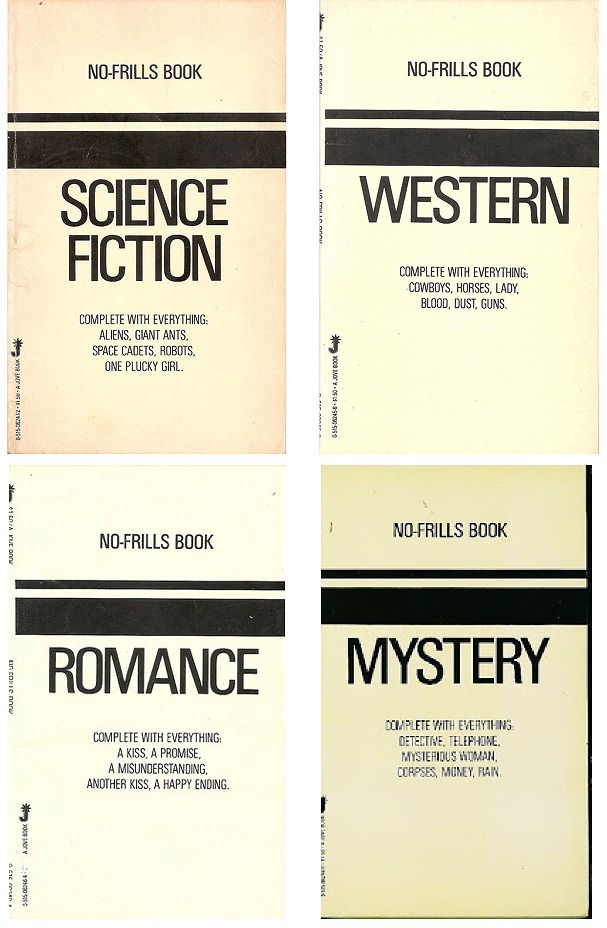 Weird Universe informs us that, in 1981, Jove Publishing produced a line of four generic genre novels. They sold for a $1.50 each. They were called "No-Frills Books." These are short, anonymous works that cover all of the basic tropes in each genre.
This was during a time when black and white labeled generic products were common in American grocery stores. I suspect but cannot confirm that the No-Frills Books reflected this marketing trend.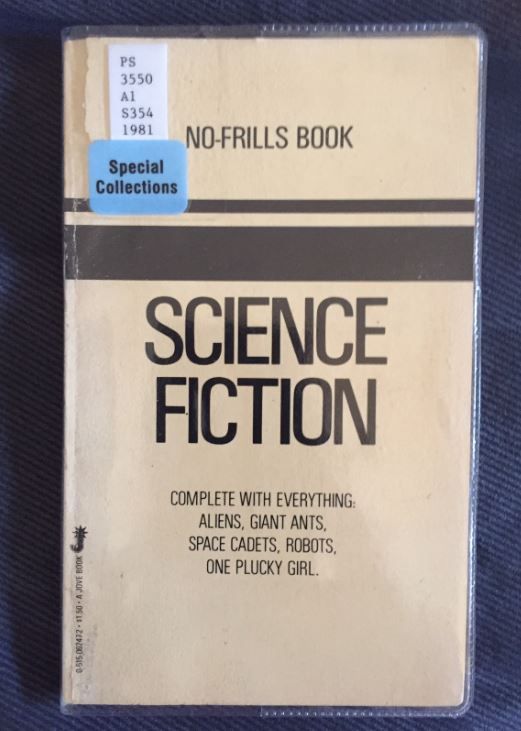 So I ordered a copy of Science Fiction through interlibrary loan. Let's look inside, shall we?
Continue reading
The vet will not find me here,never🤣😂 pic.twitter.com/iqrthPNlWc

— Snezana🌷 (@BgSnezana) May 9, 2019
Poor cat.
It tried to hide from the vet, but somehow managed to put itself in the vet's inbox.
Artist Victoria Siemer showcases human emotions in various situations in her art series Human Error.
Human Error is an ongoing series of polaroid photos, with pop-up notification superimposed on the images.
The pop-up notification is a mock-up of a real one you'd see pop on your computer screen when an error occurs, confirming an action, or displaying a process update. However, Siemer replaces the phrases in those pop-ups with messages about feelings, heartbreak and moving on, to name a few.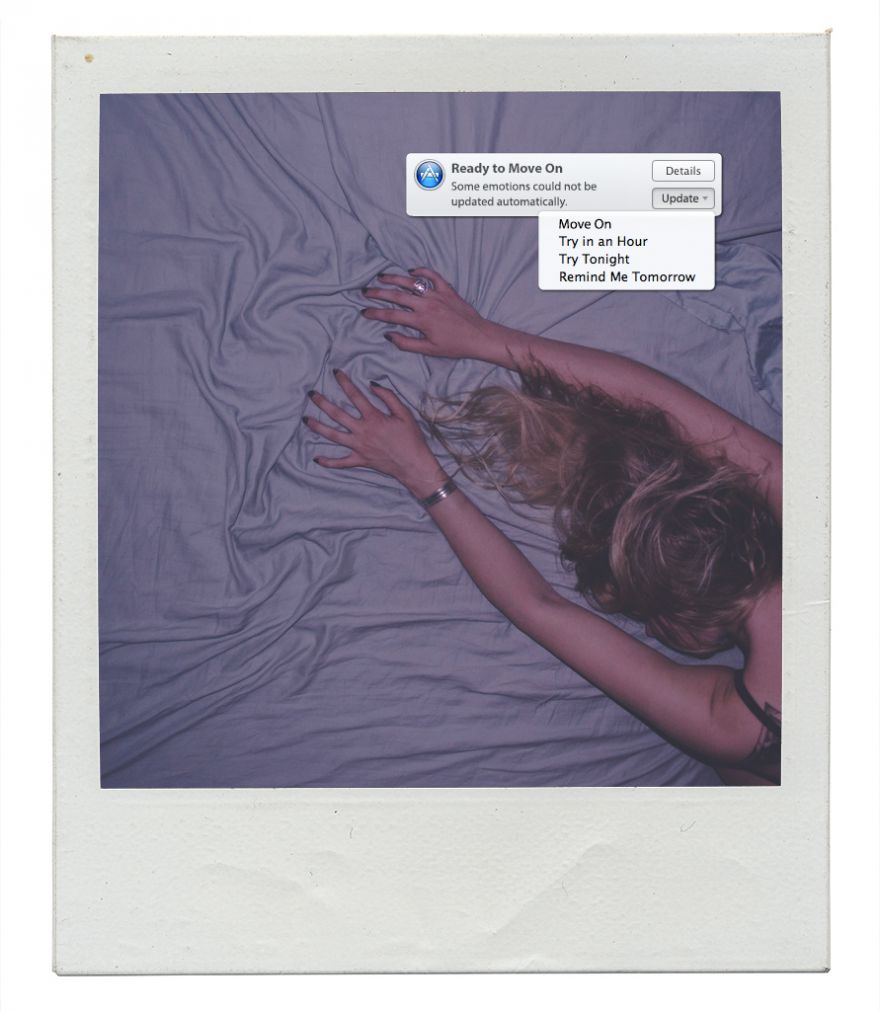 The aesthetic imagery of human emotions and the pop-up notification is appealing. The decisions we take in consideration of our emotions - the choice to ignore, continue, or cancel are somewhat captured by the edited notification pop-ups.
images via Victoria Siemer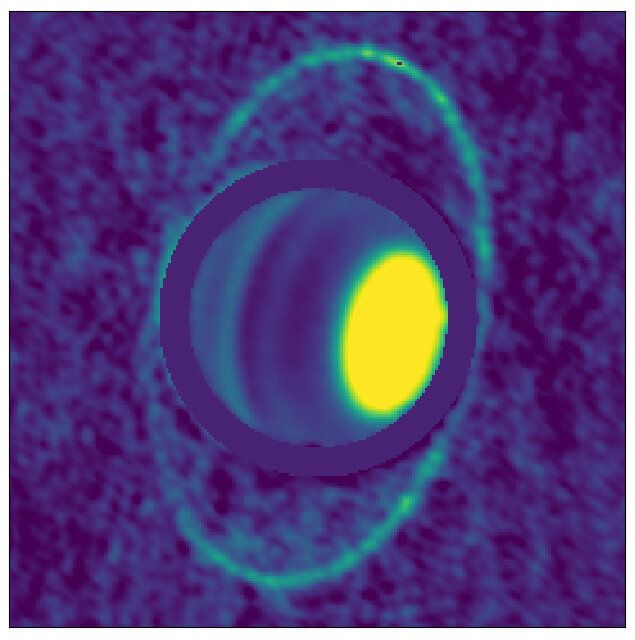 Some of the most defining features of the planets in our solar system include Mars's redness, Jupiter's giant red spot, and Saturn's magnificent rings. The others don't have much to make them stand out from the rest. But we are discovering new things about them as time passes.
Recently, astronomers have seen a warm glow on Uranus's rings, which are very difficult to see as it is. These were detected using some very powerful telescopes which observe infrared wavelengths and electromagnetic radiation.
The new images taken by the Atacama Large Millimeter/submillimeter Array (ALMA) and the Very Large Telescope (VLT) allowed the team for the first time to measure the temperature of the rings: a cool 77 Kelvin, or 77 degrees above absolute zero -- the boiling temperature of liquid nitrogen and equivalent to 320 degrees below zero Fahrenheit.
The observations also confirm that Uranus's brightest and densest ring, called the epsilon ring, differs from the other known ring systems within our solar system, in particular the spectacularly beautiful rings of Saturn.
(Image credit: UC Berkeley image by Edward Molter and Imke de Pater)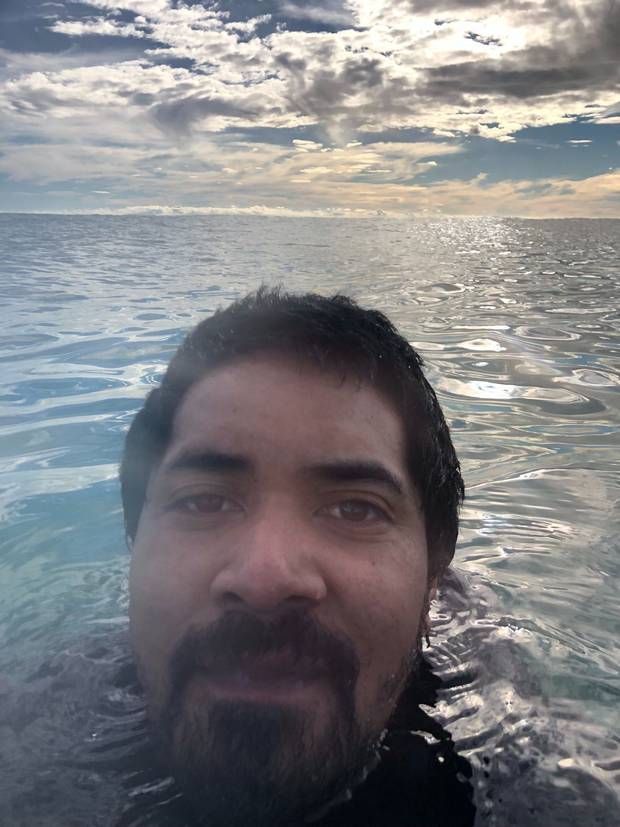 "Shortcuts make for long delays," as the proverb goes, but one doesn't usually expect to be swept out to sea simply for following a shortcut. That's what happened to Remopita Pongi, 29, who took Google Maps' suggestion of taking a shortcut home by swimming across a body of water. Otago Daily Times explains what happened next:
Pongi, 29, had been on a more than 80km trek home from Opotiki to Kawerau on Saturday morning when a look at Google Maps suggested he could take a shortcut by swimming across a tidal estuary opening onto the Bay of Plenty.
But once in the water, a riptide pushed him 2.5km out to sea.
"I was just paddling along, and the waves were getting a bit carried away and I happened upon a piece of wood," he said.
"I just grabbed on to that and floated."
The log helped him stay afloat for three hours, before he pulled his soaked iPhone from his pocket and called for help.
Police then put the Whakatane Surf Lifesaving Club in touch with Pongi and he directed them to his position.
But as he was waiting, a jetski playing around in the ocean chanced upon him.
"He saw my head bobbing up and down in the water and went along to investigate and found me."
The jetski transferred Pongi to a rescue boat that then took him to the Whakatane Surf Lifesaving clubhouse where he jumped into a hot shower.
So much for following Google Maps, right? But we're glad he's all safe now.
image: Remopita Pongi snaps a selfie of him at sea.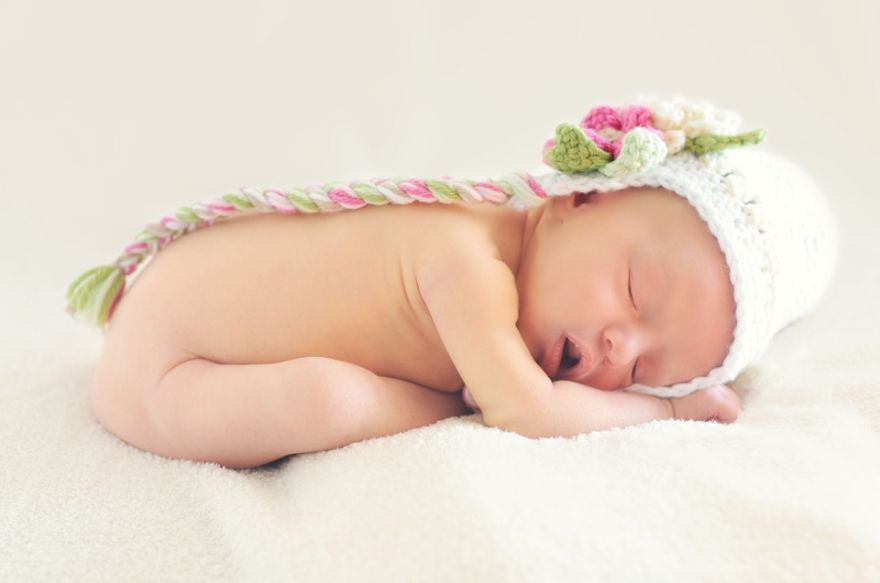 Baby names of recent times have been bland to say the least, and I'm not just referring to some celebrities' babies. One hundred years ago, people used to give interesting names and nicknames to others.
At HuffPost, they share some of the names that Nameberry dug up while they were looking into the most popular names of 1919. They compiled a list of around a hundred nicknames which future parents should consider giving their children.
(Image credit: Pixabay)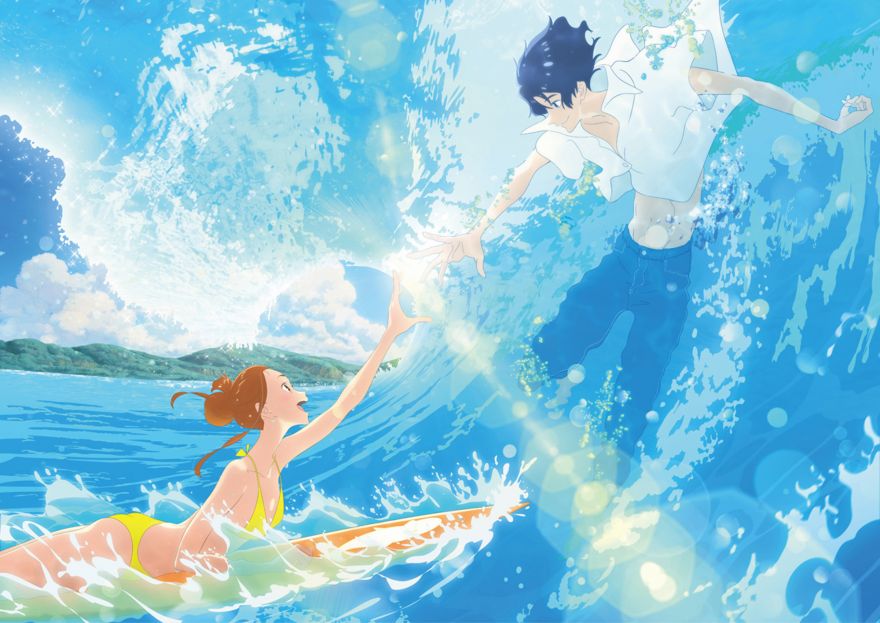 A lot of the popular Japanese anime films often involve two teenagers pitted in very contrasting situations from which they start to develop emotional bonds with each other until some turning point wherein that thread will be abruptly cut and things start to become serious.
The recently released film 'Ride Your Wave' directed by Masaaki Yuasa is not in his usual style of storytelling but it does contain certain elements that are clearly his style. Matt Schley of The Japan Times writes a short review of it here.
(Image credit: Masaaki Yuasa/Science Saru via The Japan Times)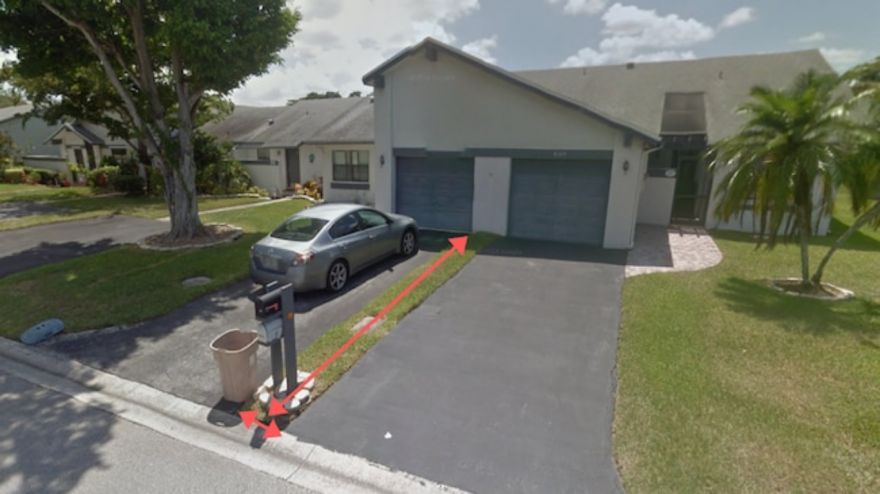 First time property-buyers, here's a story that can either : (a) make you feel more anxious, or (b) make you determined not to screw up.
The story focuses on Kerville Holness, who thought he landed an absolute steal after his $9,100 bid won the online auction for a villa. Unfortunately, this villa was actually only a strip of land worth $50.
Not only did he buy a foot-wide strip of land, officials told Holness there's not much he can do about it:
"It's deception," said Holness, a first-time auction bidder from Tamarac. "There was no demarcation to show you it's just a line going through [the villa duplex], even though they have the tools to show that."
Holness said that property appraiser pictures linked to the auction site showed the villa as being the parcel he was bidding on.
But the appraiser's site and information on the county's tax site also show the negligible value of the property, that there is no building value, that the land takes up only 100 square feet and that the property is one-foot wide.
Officials say state law does not allow the refund Holness is seeking.
Remember this when bidding in your first real estate auction!
image credit : via 7news.com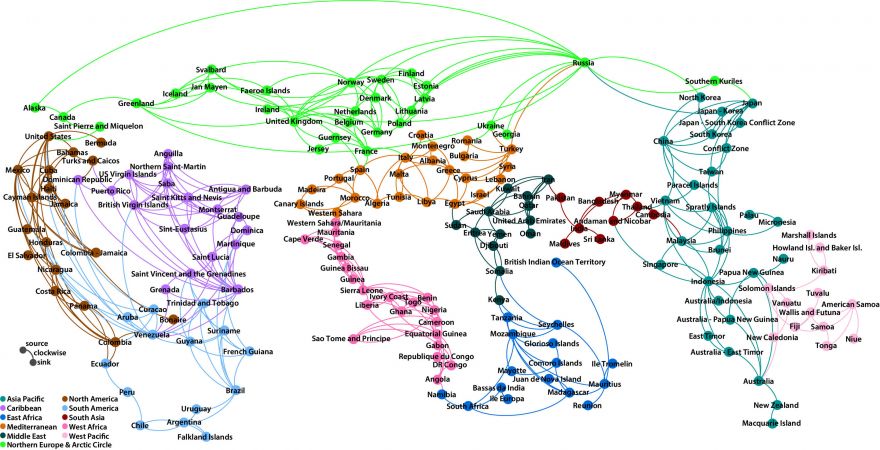 We all depend on the ocean for life and sustenance. Many island nations and countries situated near the ocean need to take better care and manage their aquatic resources not just for their sake but also for the sake of everyone else. Research shows how ocean currents affect the migration of fish throughout the world in a map showing how they connect all our fisheries in one big network.
"Now we have a map of how the world's fisheries are interconnected, and where international cooperation is needed most urgently to conserve a natural resource that hundreds of millions of people rely on," said co-author Kimberly Oremus, assistant professor at the University of Delaware's School of Marine Science and Policy.
The research shows that ocean regions are connected to each other in what's known as a "small world network", the same phenomenon that allows strangers to be linked by six degrees of separation. That adds a potential new risk: threats in one part of the world could result in a cascade of stresses, affecting one region after another.
(Image Credit: Nandini Ramesh, University of California, Berkeley)
Email This Post to a Friend