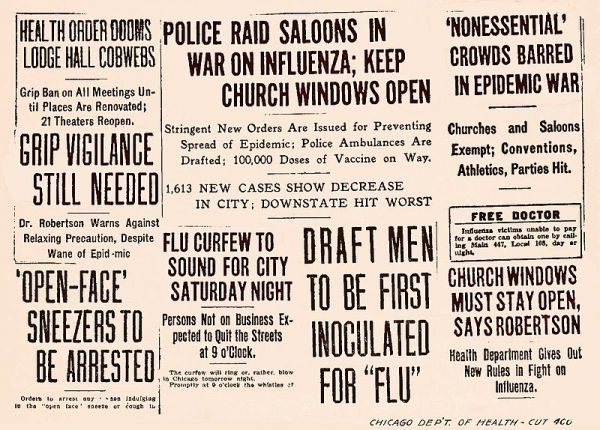 By the time the Christmas season of 1918 rolled around, the influenza pandemic had raged around the US for months. Cases were going down in some areas, up in others. How could people keep the Christmas spirit and still stay safe? Kenneth C. Davis, who wrote a book about the pandemic, More Deadly than War, gives us a look at Christmas 1918. As now, there was little federal oversight, and local public safety regulations varied widely.  
Davis says San Francisco took it quite seriously, implementing a strong mask mandate in the fall as well as measures that'd be described today as social distancing. After cases rose sharply in mid-October, the city locked down harshly; the measures worked to keep the flu at bay and, a month later, the city reopened and dropped the mask mandate. But the flu was not done with the city yet. Come Christmastime, Davis says, the cases were again on the rise, and residents, having finally escaped from the pandemic shutdown, were not eager to go back.

"San Francisco wanted to institute the mask rule again but people resisted," he says.
In other places, people decried the cancellation of church services for the holiday, and store owners were desperate to stay open and make sales. So really, things were not all that different in 1918. And 675,000 Americans died of the flu. Read about the pandemic Christmas of 1918 at Smithsonian.