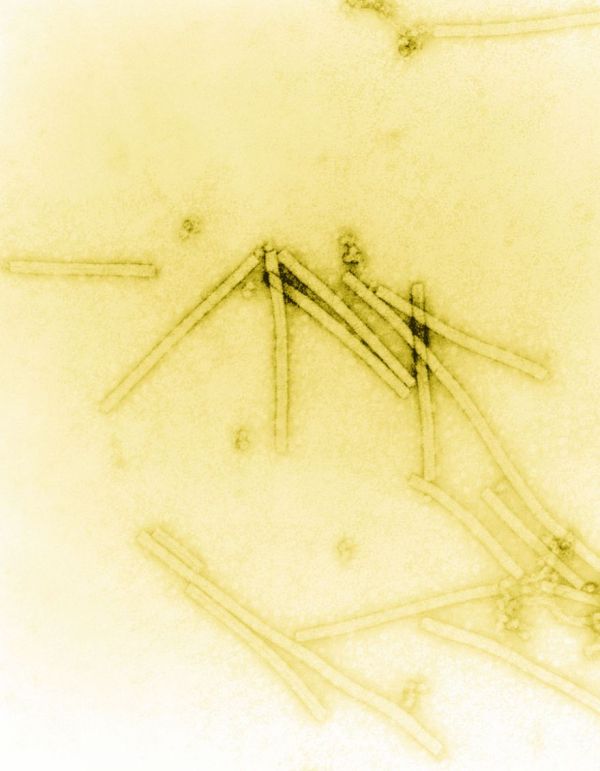 Bacteria was discovered in 1676, fungal spores even earlier, but viruses are too small to be seen under an ordinary microscope. They also don't act like other life forms, and for a long time, scientists argued over whether they existed at all, and then over whether viruses are living things. The discovery of viruses came about when botanists studied a plant disease.  
 In 1857, farmers in the Netherlands reported a disease threatening another economically vital crop: tobacco. The leaves began turning a mottled dark green, yellow, and grey, causing farmers to lose up to 80 percent of crops in affected fields. Massive fields of tobacco that had been planted with the same crop repeatedly were especially susceptible. Once the disease reached a farmer's field, it spread rapidly.

"It's very easy for it to move around," says plant virologist Karen-Beth Scholthof of Texas A&M University. "If you're in a greenhouse or your garden and you're watering with a hose and the hose touches an affected plant, you can end up damaging a plant next to it."

In the Netherlands, plant pathologist Adolf Mayer began researching the disease in 1879 and named it the "mosaic disease of tobacco." He tried to use Koch's guidelines, which call for a series of germ isolations and re-infections, to find its cause. But Mayer ran into trouble. Although he showed that the sap from a sick tobacco leaf could pass the disease to a healthy leaf, he couldn't produce a pure culture of the pathogen and couldn't spot the culprit under a microscope.

"The tools did not exist to see a virus," says biological anthropologist Sabrina Sholts, curator of the Smithsonian National Museum of Natural History's Outbreak exhibit. "It was just this invisible contagion."
A series of botanists worked on the problem over several decades to unwind what caused tobacco mosaic disease. It was a virus, a tiny packet of DNA that needs to invade a living cell in order to reproduce. Read how they figured that out at Smithsonian.