Last week, Zeon Santos and I experienced the delightful, chaotic mobbing of geekery known as San Diego Comic Con. As always, some people went all out creating amazing costumes to celebrate their favorite movies, tv shows, comic books and video games, so as always, we took tons of pictures of those cosplays to share with you here at Neatorama. So here goes:
My personal favorite costumes this year were this Alien and his little brother, the Predator. These two couldn't have been more than 8 and 6, respectively, and the crowd loved them.
This incredible Xiall from Court of the Dead makeup was put together by Cig Neutron, a former Face Off contestant, and his talented model and partner, Rannie Rodil.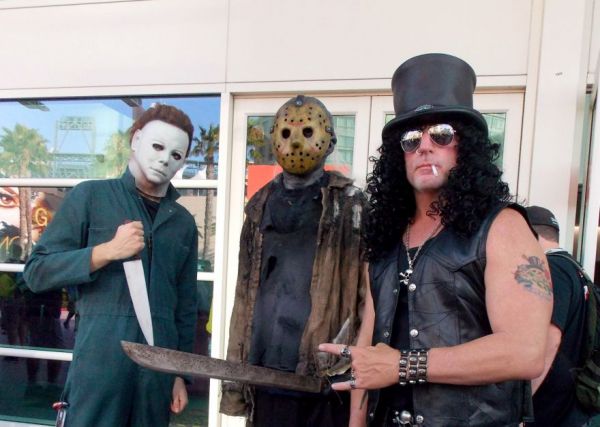 If you love costumes featuring stupid puns though, then perhaps you'd enjoy this group of "Slashers."
I got to see a real life barbarian this year, so that was pretty cool.
When it comes to beautifully detailed costumes, it's hard to beat this lion portrayed by Jo Skellington who even had sratches and scars carved into the fur on his body. Anyone know where he's from?
When it comes to over-the-top costumes, it was hard to beat this epic robot cosplay. Anyone know who these two are? It looks like these two are Junk Rat and Reinhardt from Overwatch -thanks Colin Vatcher!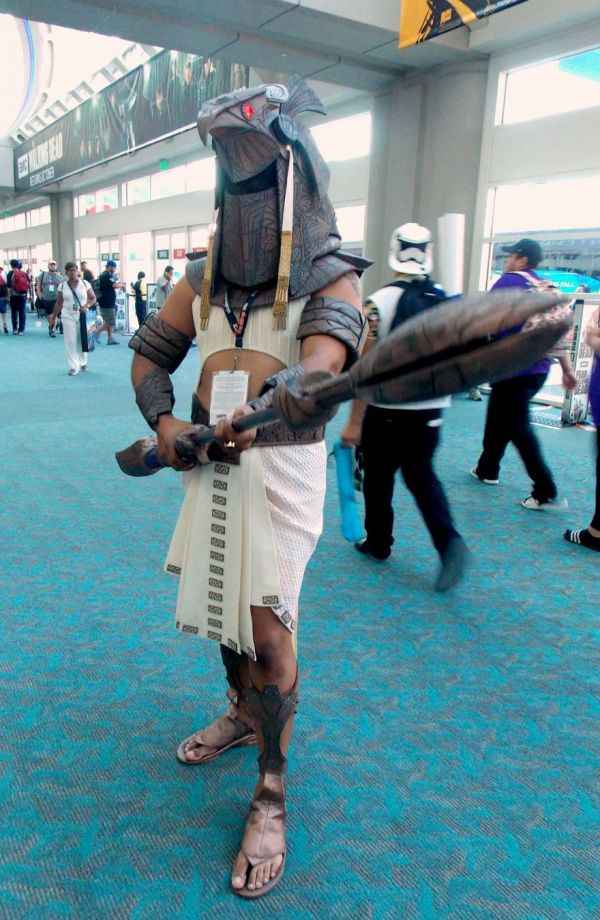 This Horus Guard was intimidating as all heck.
This Labyrinth cosplay was pretty much magical.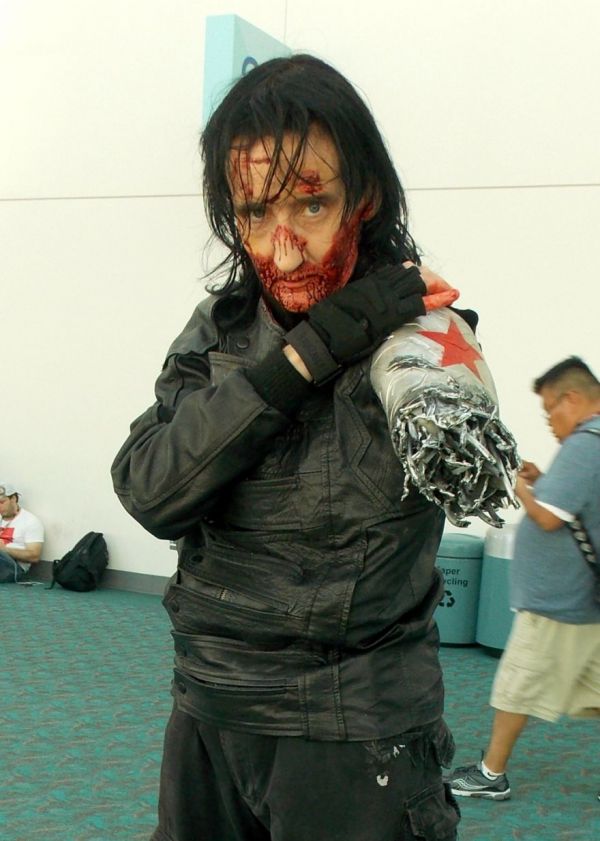 This was a fresh take on Winter Soldier costumes and it was pretty creepy at that.
This couple looked great -especially the Warsuit of Lex Luthor.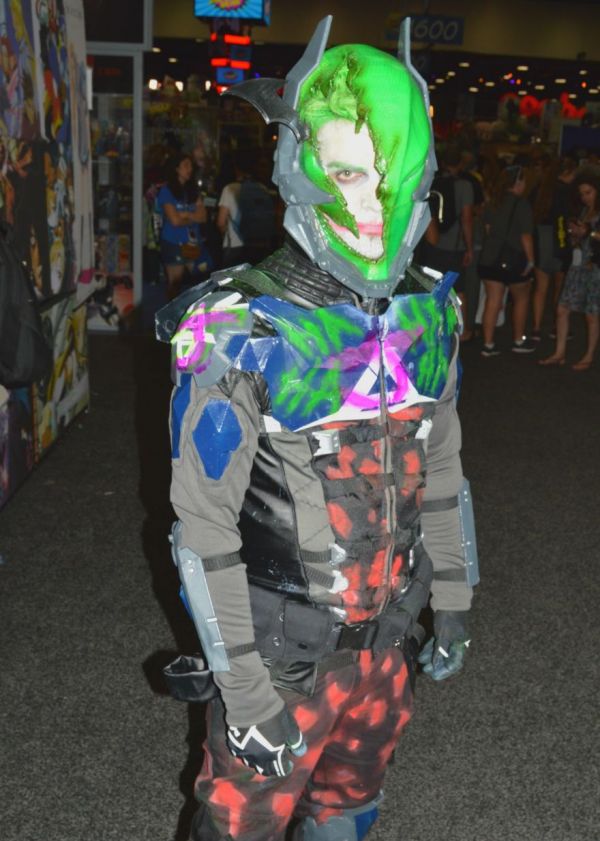 I've never seen a Joker like this -and that was delightfully refreshing.
This old-school Batman crew made everyone feel nostalgic in the best possible way.
When it comes to group costumes though, it was hard to beat this massive Game of Thrones gang.
I was pretty excited to see this Star Trek: the Next Generation group though, especially since I've never seen Guinan cosplay before.
And this clown was scaring people all day long.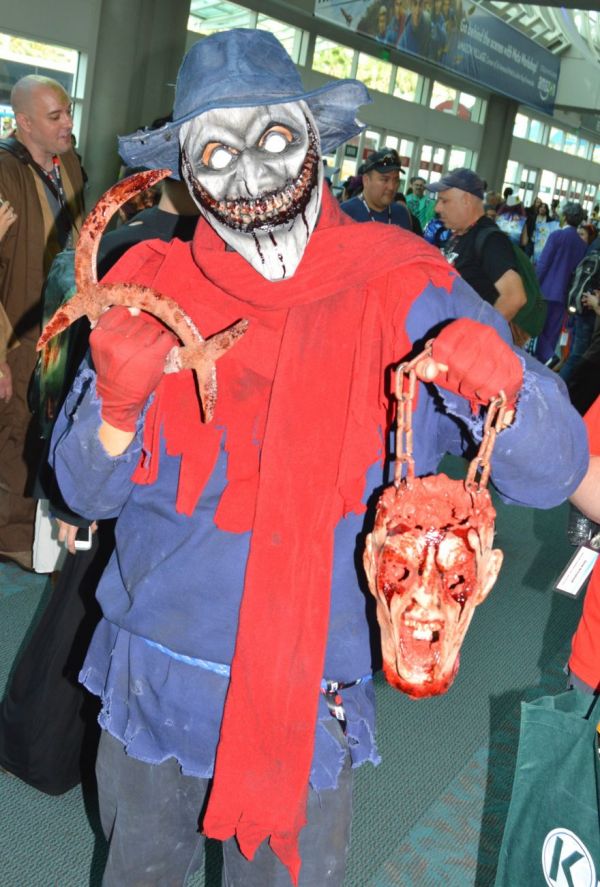 Speaking of scary, this guy was horrorific, though I don't I know what he was. Do any of you?
Then again, some people would find this Five Nights at Freddy's costume way scarier.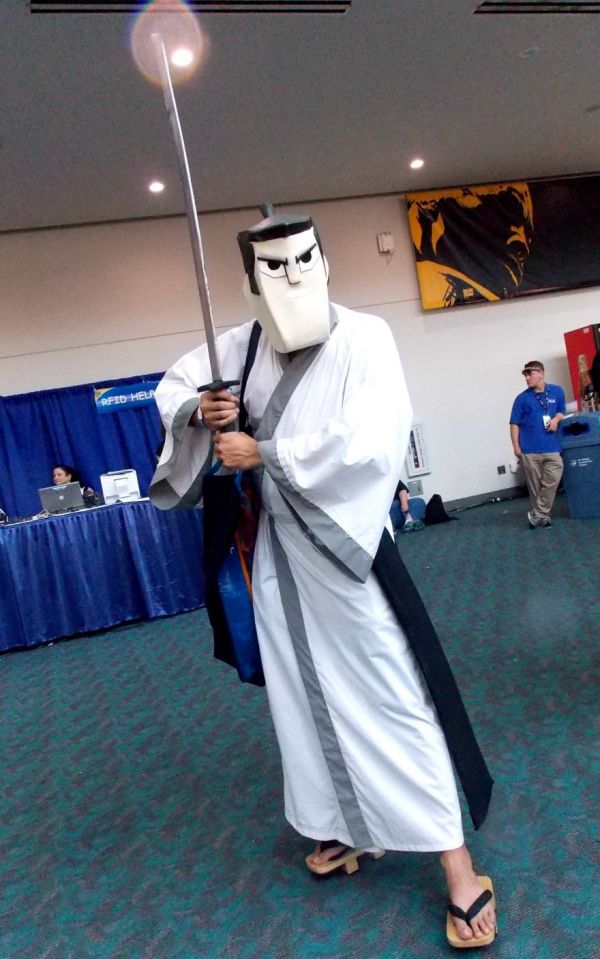 I've never seen someone cosplay as Samurai Jack before, but this was certainly worth the wait.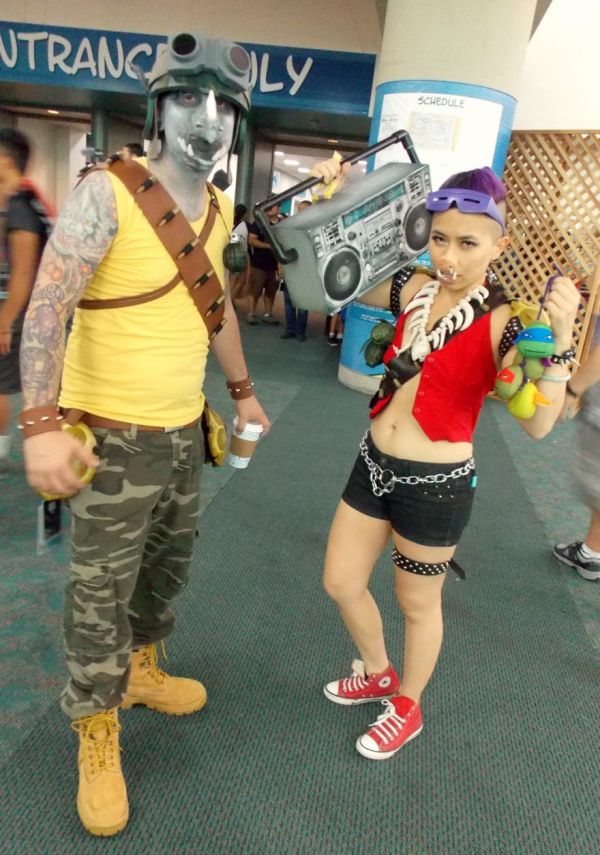 And I've seen a few Bebop and Rocksteadys before, but these two killed it.
This Cheetara was purrfect.
This girl made a great Misfit from Jem and the Holograms.
Have you ever seen such an adorable Marvin the Martian?
I think this guy was born to be Spike from Cowboy Bebop.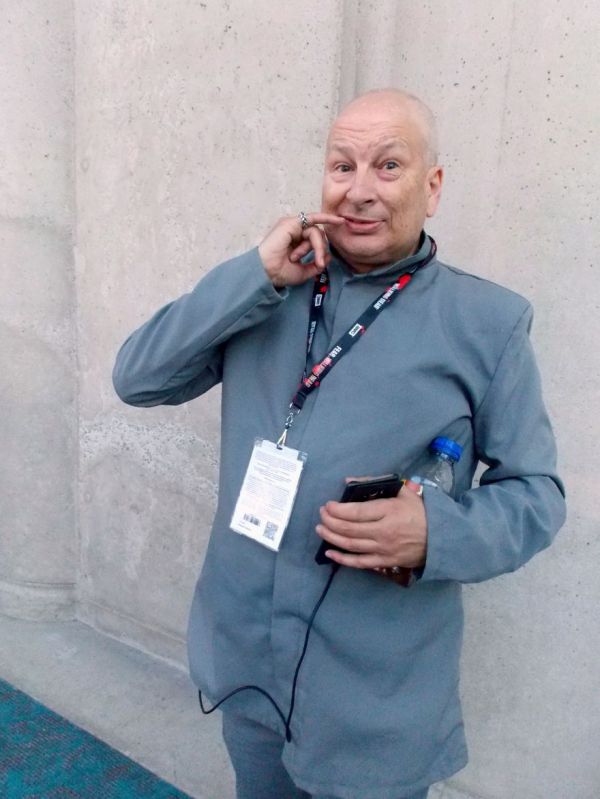 This guy was born to play Dr. Evil.
I've never seen a Stay Puft Marshmallow Man that looks like this. Nice job Diana Terranova.
There are always a lot of Doctor Who costumes at Comic Con, but I've never seen ones like these.
They sure would have worked well with this lady Cyberman.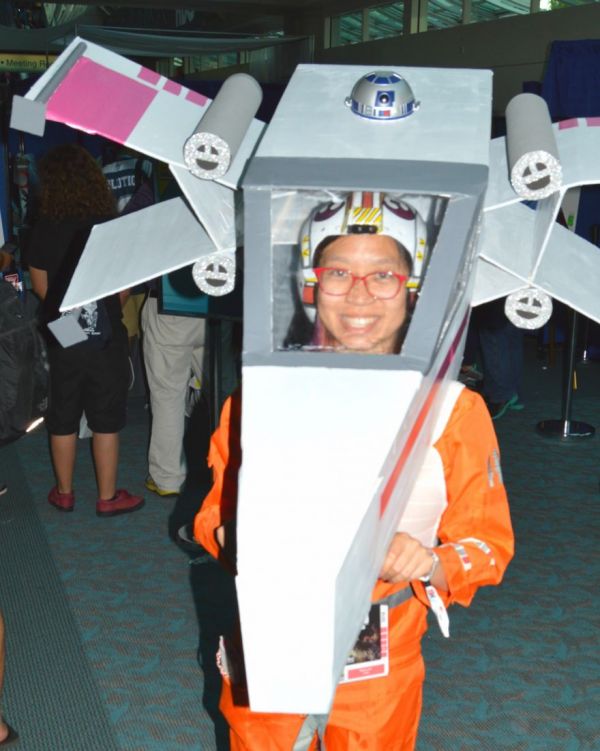 There were a surprising number of ships from Star Wars flying around, from this X-Wing
to this TIE fighter. Unfortunately, I didn't spot any Millenium Falcons, but I won't be surprised if I see one next year.
And while I've seen plenty of BB-8s in the past, I've never seen a warrior one like this.
There were all kinds of Star Wars costumes, but this little Rey may have been my favorite.
Speaking of little cuties, this Super Girl had the energy of five full-grown heroes.
Who doesn't love a mother and daughter Chucky and Bride of Chucky?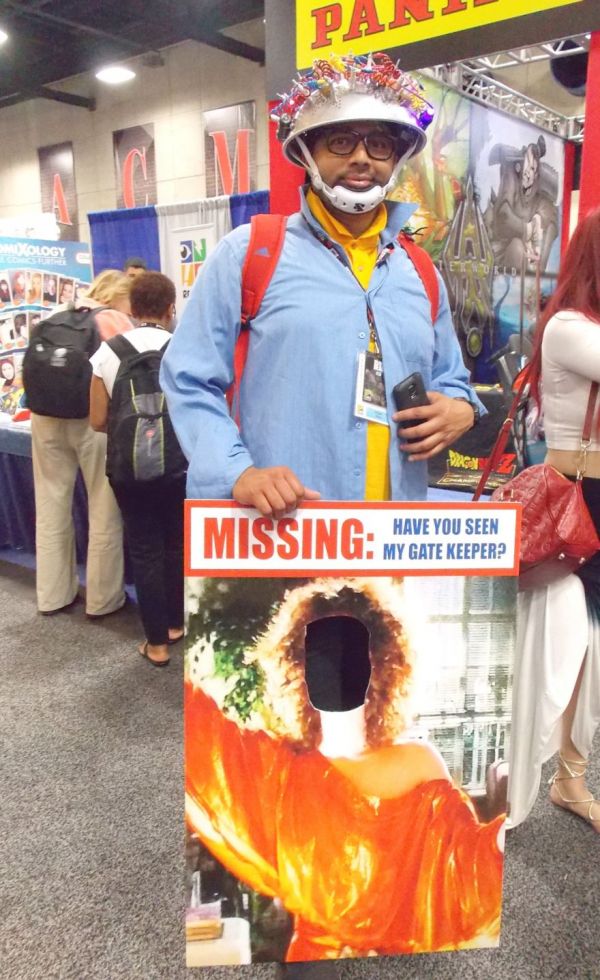 I've been trying to help this guy out. Have any of you seen his Gate Keeper?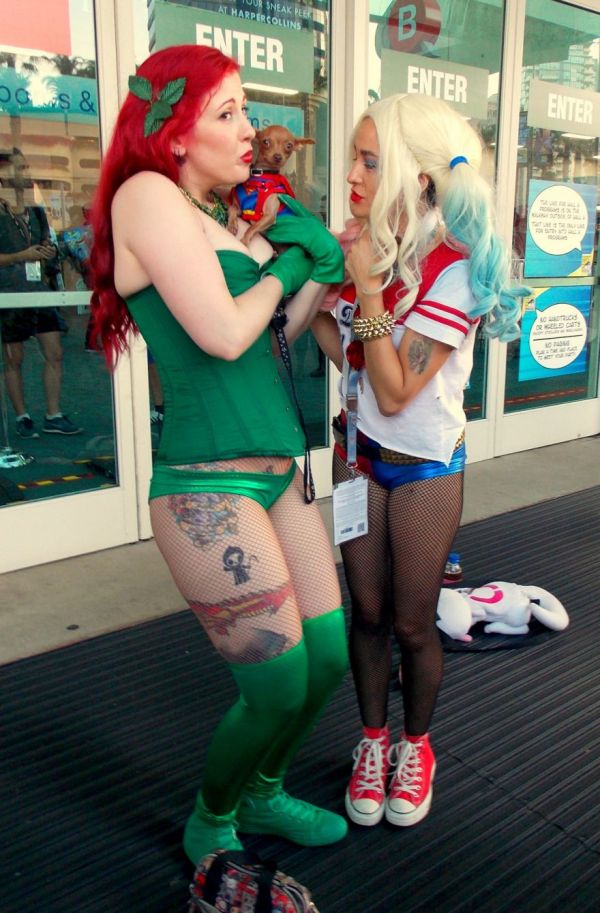 Poison Ivy and Harley Quinn captured the cutest Superman ever.
Iceman was happy to show off his power.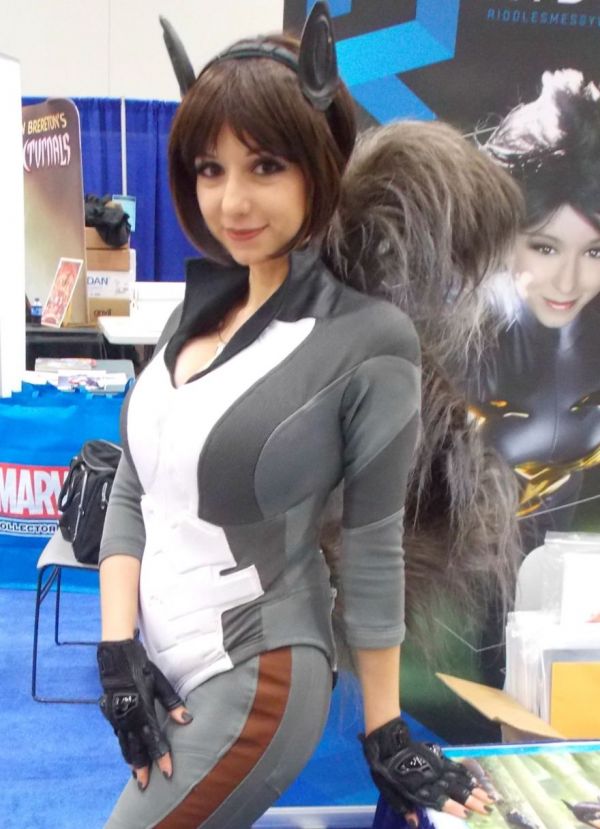 Squirrel Girl was all the rage this year and Riddle did a fantastic job bringing her to life.
Riddle also did a great job with her Assassin's Creed cosplay.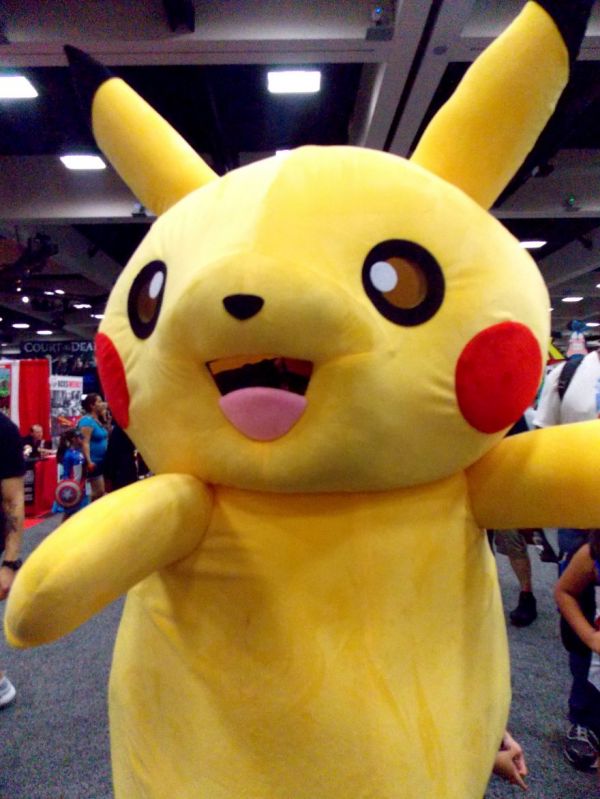 The cell service in the Convention Center was overburdened, so people had to go outside to play Pokemon Go. Even so, I caught a Pikachu.
This Mad Max costume was all the better since she was rolling around on a Segway the whole time.
And this fantastic Hagrid was going around giving acceptance letters to Hogwarts that referred people to the Yuki the Destroyer Facebook page.
This Dumbledor and Professor Sprout looked amazing together.
I absolutely loved this costume, but I have no idea what it was. Any hints from the audience? Thanks Rose Adam for telling me this was Liliana from Magic: The Gathering.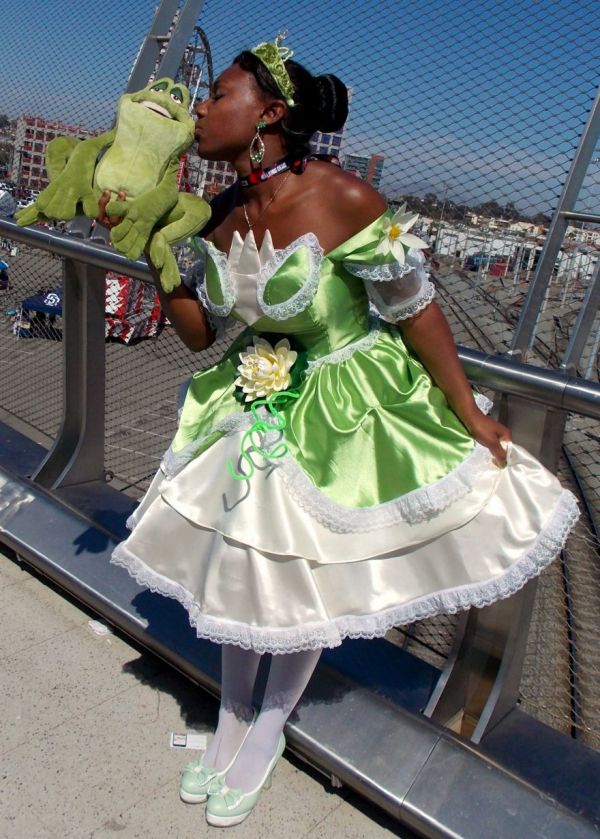 This Tiana was all too happy to kiss her frog prince.
And this Ariel may have been elected prom queen just before coming to the convention.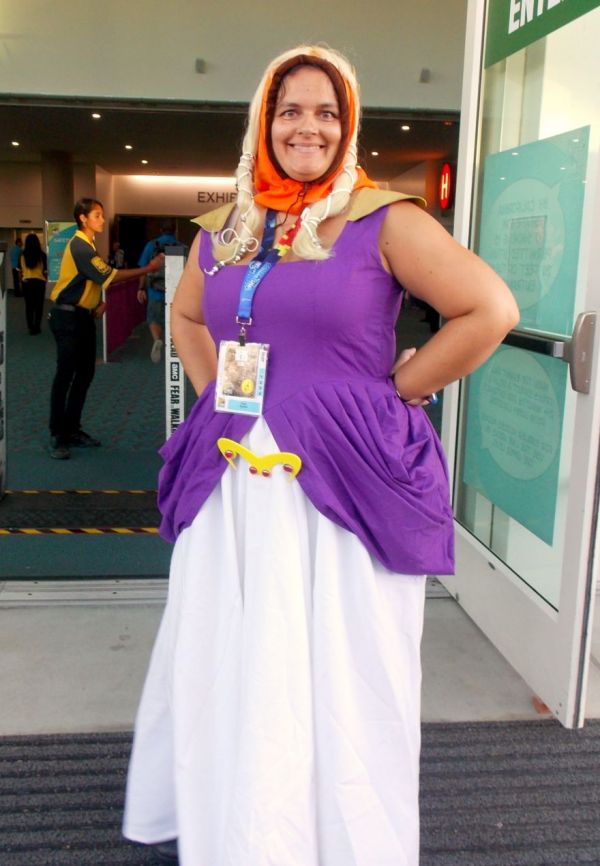 Speaking of princesses, Princess Kenny looked thrilled to be recognized and not be called Zelda again.
I like to think there were a lot more people dressed as Antman, but they were all ant-sized.
Watch out, this Juggernaut was ready to run.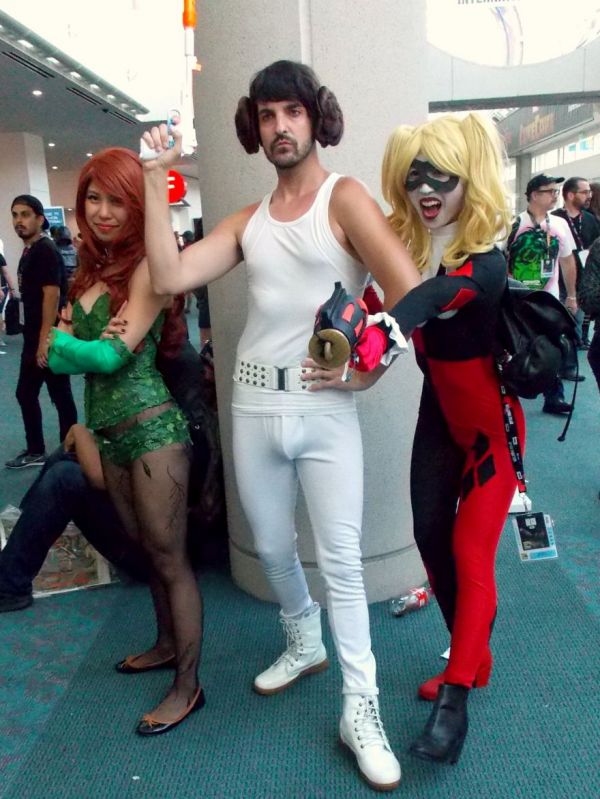 This group may not fit together all that well, but they sure looked great.
These Street Fighters weren't even there together, they just happened to look perfect in a group.
I wonder how those Street Fighters would fare against these ones.
Love the pictures? Check out more cosplay photos from Comic Con 2015, 2014, 2013, 2012, 2011 and 2010. You can also enjoy more pictures from this year's convention at Rue the Day (as well as tons more coverage from other cons and past years of Comic Con) as well as some of the hottest gals and guys in costume. I also wrote about some of the best mash ups and the best gender-swapped costumes. And here is our round up of geek tattoos spotted at the convention -and I'll be posting even more links to more photos from this year soon, so keep your eyes peeled.