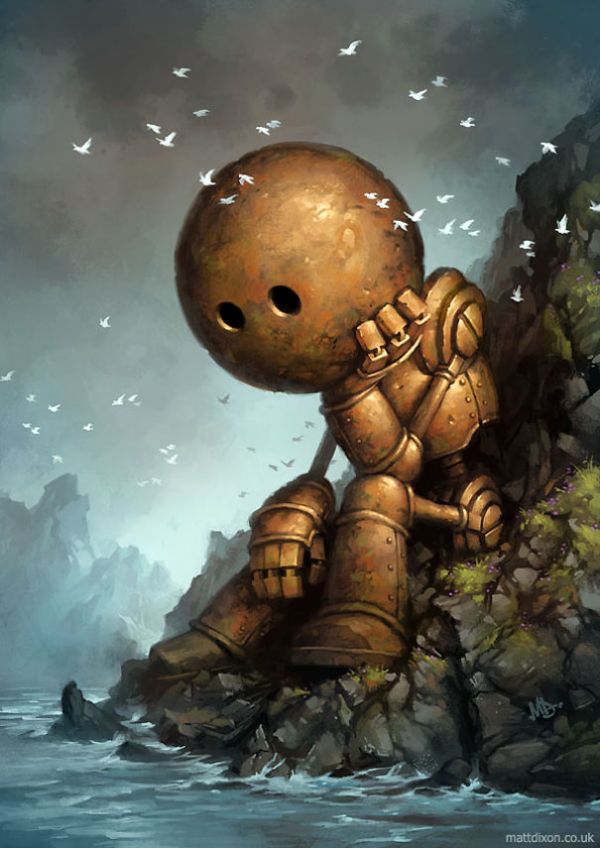 Why do images of sad robots tug at our heartstrings more than pics of sad people?
Maybe it's the fact that robots aren't supposed to have emotions, so we feel for those robotic units which were somehow constructed with the capacity to feel.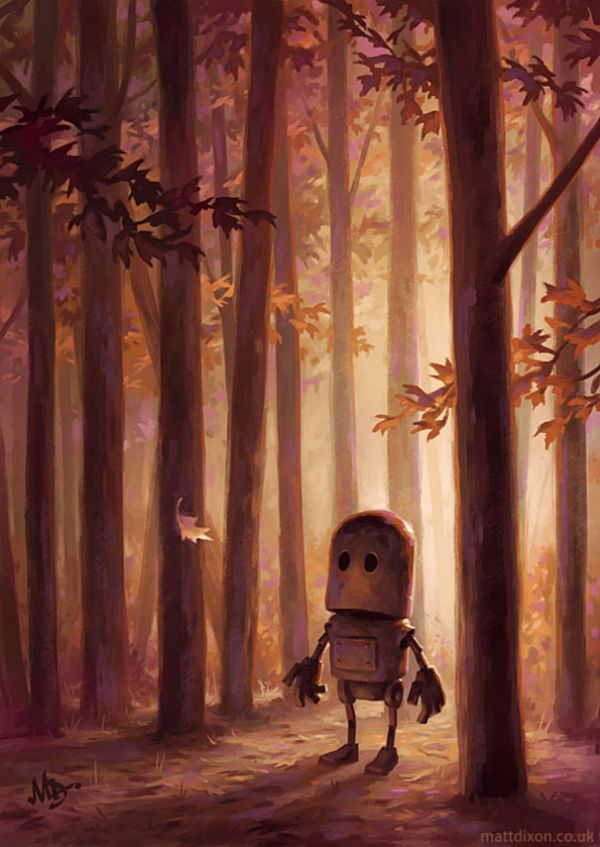 Or maybe it's because their rigid metal faces weren't made to form expressions, and yet even without facial features you can tell just how a robot is feeling by observing its body language.
Regardless of why you sympathize with sad robots you'll find lots of feels in this beautiful series of sad robot paintings by Matt Dixon, a guy who has been creating poignant droid paintings since 2006.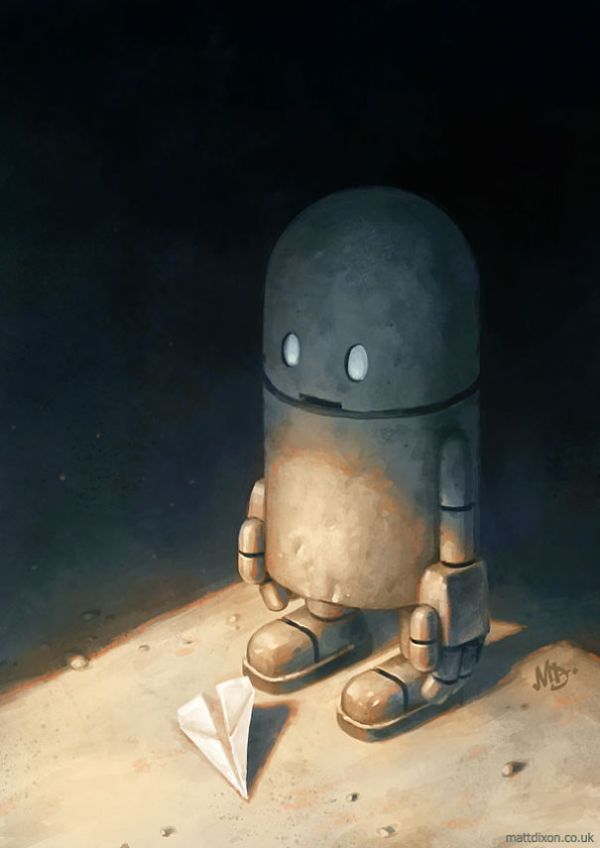 Matt doesn't always paint portraits of sad robots, but when he does he gets all hopped up on 10W-30 and cries motor oil tears to get himself in the proper mood.