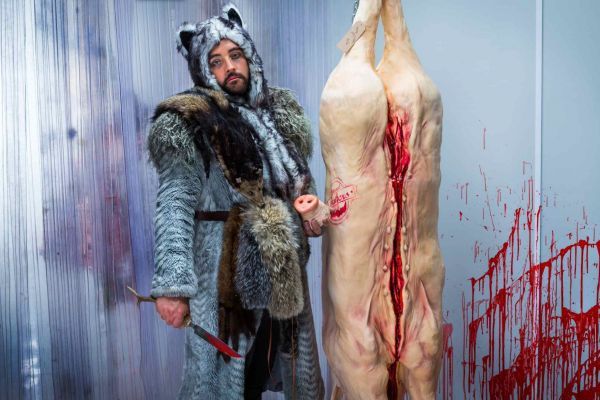 (Image credit: © Nathan Pask 2014/Tattooed Bakers)
This time of year, as Halloween candy starts to show up in stores, you have to wonder what Miss Emmylou Cakehead is planning for Halloween. Her productions are guaranteed to raise eyebrows, and this year is no exception.

Miss Cakehead and company will present Cakeaggedon, the very first edible horror farm!
What is a horror farm you ask? Well don't pry too much because we all know how the curious cat ended up... If you do want to come and investigate the strange goings on here though, you might do well to bring a friend - we don't want anyone picked off. Those select few brave enough to venture into the woods will witness, gorge, and be hunted through the world's most terrifying cake installation, and those that make it out will ensure it is THE most talked about scare attraction of 2014. Your mistress of misery for this symposium of sweet slaughter is the infamous and eccentric MISS CAKEHEAD. Her latest reinvention is as far from a convivial cake connoisseur as The Big Bad Wolf is from a vegan food hall. Think cakes are all sunshine and rainbows? You couldn't be further from the tooth....
Continue reading