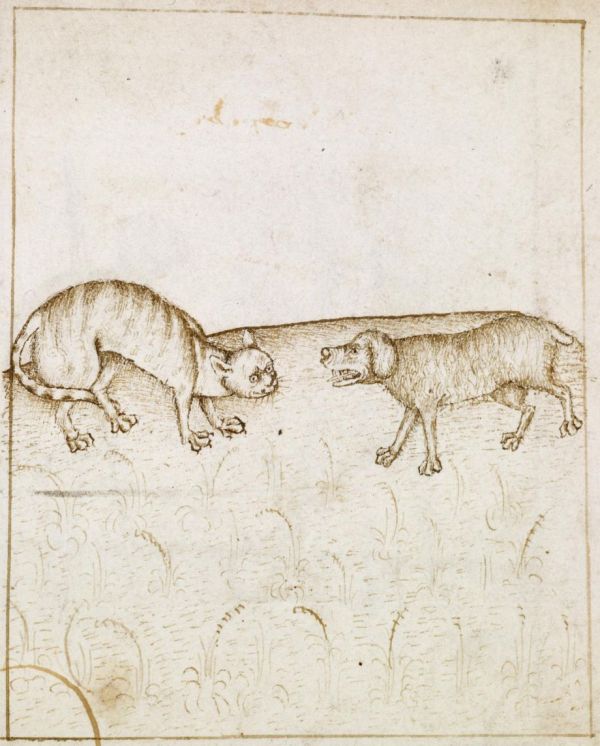 The next time you have the occasion to think up a name for a new pet, you could go back, way back, to medieval times and use one of the names people used back then. Many dog and cat names made it into historical records.
In England we find dogs that were named Sturdy, Whitefoot, Hardy, Jakke, Bo and Terri. Anne Boleyn, one of the wives of King Henry VIII, had a dog named Purkoy, who got its name from the French 'pourquoi' because it was very inquisitive.

Geoffrey Chaucer's The Nun's Priest Tale has a line where they name three dogs: Colle, Talbot and Gerland. Meanwhile, in the early fifteenth-century, Edward, Duke of York, wrote The Master of Game, which explains how dogs are to be used in hunting and taken care of. He also included a list of 1100 names that he thought would be appropriate for hunting dogs. They include Troy, Nosewise, Amiable, Nameles, Clenche, Bragge, Ringwood and Holdfast.
Oh, there's lots more, and names for cats as well, at Medievalists.net. Link -via Metafilter