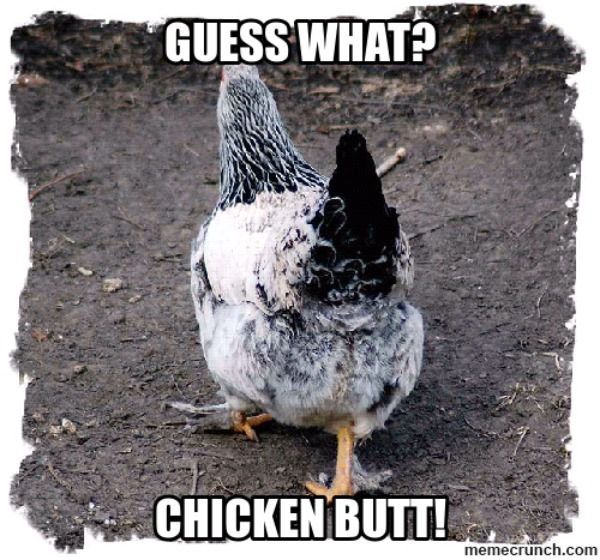 Ask a little kid "guess what?", wait for them to say "what?" then reply "chicken butt" and watch their face light up at the absurdity of what you just said, either that or they'll yell something like "you're not funny!" and storm off.
Kids are weird, which is why they're likely to repeat the phrase "guess what? chicken butt" after hearing it for the first time, spreading it through the schoolyard like a linguistic flu bug.
But, like many of the silly rhymes kids love to repeat, the origin of the reference is complicated and far from common knowledge, just like the fact that butchers used to call barrels full of chicken shoulders "butts".
Simon Whistler discusses the origin of this strange schoolyard phrase in this Today I Found Out video, so you can school kids on where their favorite chicken butt joke came from!
-Via Laughing Squid