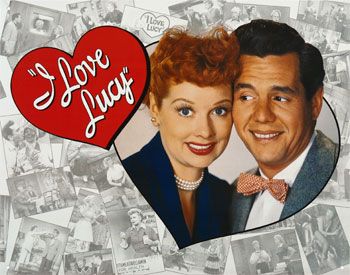 Neatorama presents a guest post from actor, comedian, and voiceover artist Eddie Deezen. Visit Eddie at his website or at Facebook.
August 6 is the 103rd birthday of the great Lucille Ball (Lucy was born in Jamestown, New York on August 6, 1911). Who doesn't love Lucy? A brilliantly talented comedienne, we followed and laughed at Lucy's crazy adventures through 179 episodes of her classic TV show I Love Lucy.

Originally airing in 1951, the show has been generating laughs around the world for over six decades. I Love Lucy has reputedly been seen by more people than any television series in history. Almost everyone has their particular favorite episode of the show. Let's take a look at six of the greatest episodes of I Love Lucy and their "inside stories".

1. "Lucy Thinks Ricky is Trying to Murder Her"

This was actually the first episode filmed of I Love Lucy, although it aired fourth. Filmed on September 8, 1951, the show ran into a few post production snags and "The Girls Want to Go to a Nightclub," the second episode filmed, aired first- on October 15, 1951. This episode was based on a episode of Lucy's radio show she had done previous to I Love Lucy called "My Favorite Husband" (that episode was called "The Wills").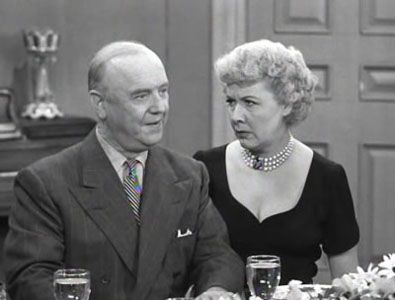 A terrible backstage incident occurred during rehearsals of this episode, an unfortunate one which set the tone for the the next six years of filming the show. During rehearsals, Lucy and actress Vivian Vance (who had been hired to play Lucy's neighbor and best friend Ethel Mertz) were confiding in each other and engaging in some backstage girl talk. Vivian confided to Lucy about actor William Frawley, who was playing her husband in the show, Fred Mertz.

"No one will ever believe i'm actually married to that old goat," she told Lucy. Vivian was surprised a man so much older- Frawley was 24 years her senior- had been cast as her mate.

Unfortunately, Frawley was hovering nearby and heard the crack. He never forgave Vance for her comment and the two spent all the future episodes of the show hating each other with a passion. The rift between Frawley and Vance never healed, even after the show ended in 1957. She regularly referred to him as "that old goat," while he referred to her as "that miserable (expletive deleted)."

It is perhaps an urban legend, but after she heard the news of Frawley's death in 1966, Vance, sitting in a restaurant, cheerily said "champagne for the house!"

2. "Lucy does a TV Commercial" (the Vitameatavegamin episode)
Continue reading