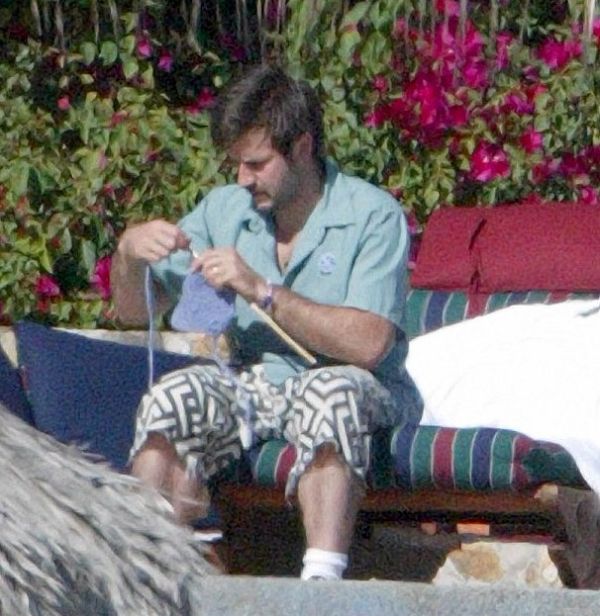 It's hard to accept that celebrities are just like the rest of us, basically because nobody with that much money is just like the rest of us, but there's one way I believe we are the same- our hobbies.
Celebs may have more money to spend on their collections, but the drive to collect is something we share in common, and stars often collect the same silly stuff we do.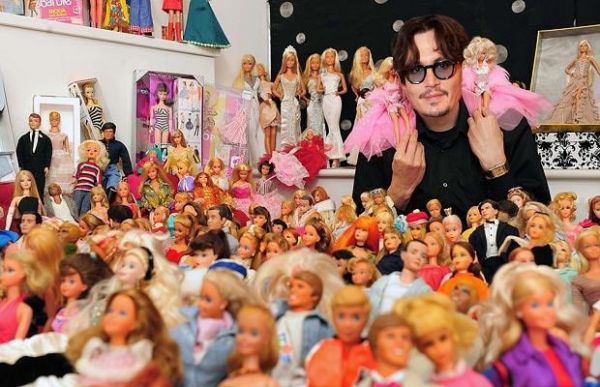 Tom Hanks says the clackety-clack sound of old school typewriters speaks to him, so that's what he collects. Johnny Depp has a massive doll collection, which includes dozens of Barbies and a Lindsey Lohan doll complete with house arrest ankle monitor.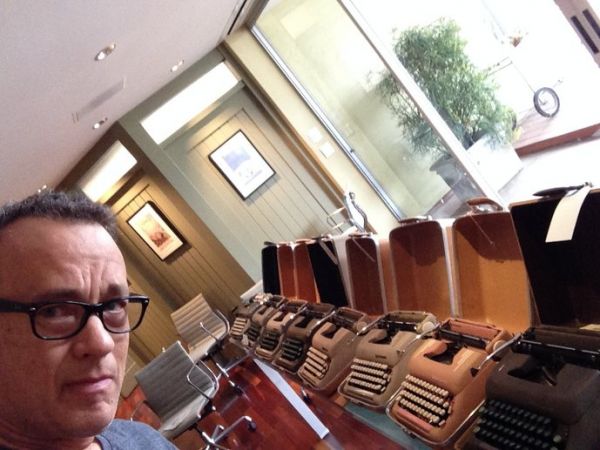 But what's David Arquette up to at the top of the post? He's knitting his heart out while on vacation, which is only strange when you consider those are his official knitting shorts...