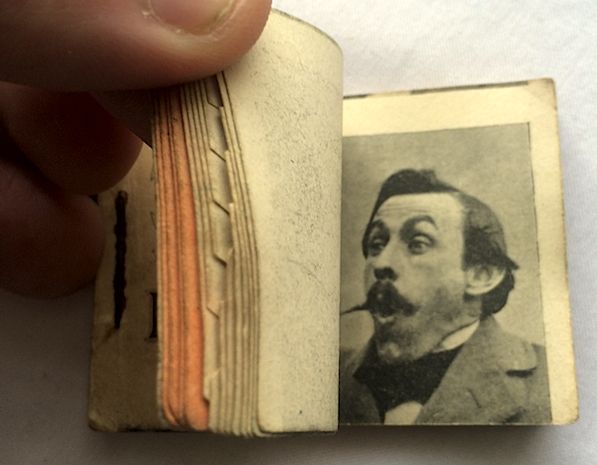 (Photos: Ben Zurawski)
Long before there were smartphones or even animated .gif files (like the one below) on desktop computers, there were flip books. It's an old art form that Ben Zurawski continues today. He's an artist who specializes in the field. Pay him $400 and he'll make you a custom 15-second scene that you animate by flipping between your fingers.
Zurawski is also a collector of flip books from ages past and all around the world. He owns about 1,000 of them. Ben Marks of Collectors Weekly examined his collection and wrote a history of the medium. It emerged in the 1860s in Britain. During the Twentieth Century, companies often gave them away as promotional items, such as this chewing gum ad that shows two boxers in a match.
Continue reading