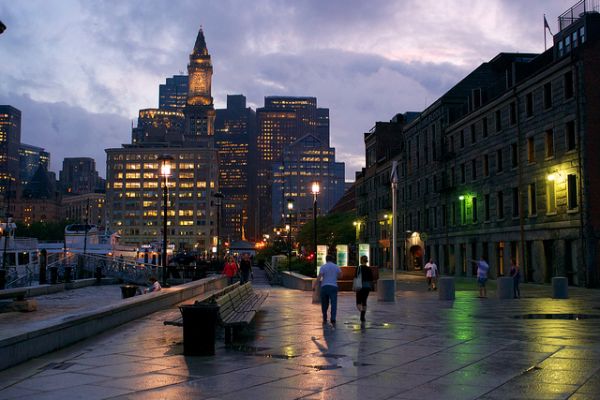 (Photo of Boston by Glenn Beltz)
Charley Locke of Wired suggests that this ad from the Boston missed connections section of Craiglist deserves a literary prize. I agree. This is a fantastic, heartfelt piece of writing:
I met you in the rain on the last day of 1972, the same day I resolved to kill myself.

One week prior, at the behest of Richard Nixon and Henry Kissinger, I'd flown four B-52 sorties over Hanoi. I dropped forty-eight bombs. How many homes I destroyed, how many lives I ended, I'll never know. But in the eyes of my superiors, I had served my country honorably, and I was thusly discharged with such distinction.

And so on the morning of that New Year's Eve, I found myself in a barren studio apartment on Beacon and Hereford with a fifth of Tennessee rye and the pang of shame permeating the recesses of my soul. When the bottle was empty, I made for the door and vowed, upon returning, that I would retrieve the Smith & Wesson Model 15 from the closet and give myself the discharge I deserved.
He went for a last walk through the city before killing himself. On that journey, he met a mysterious woman in a ball gown:
Continue reading