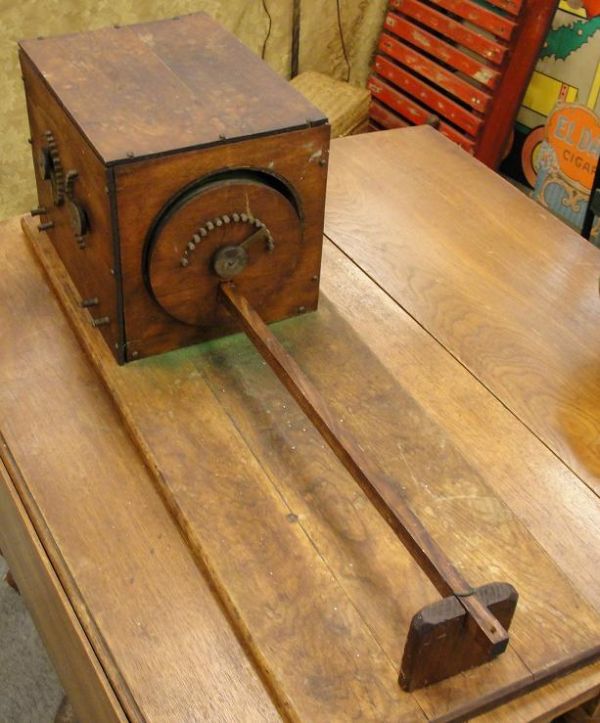 Hey look! It's time for our collaboration with the wonderful What Is It? Blog! Do you know what the object in this picture is? It doesn't really matter if you do, because we are looking for the funniest guesses. You can win a t-shirt from the NeatoShop! But first, read the rules:

Place your guess in the comment section below. One guess per comment, please, though you can enter as many as you'd like. Post no URLs or weblinks, as doing so will forfeit your entry. Two winners who submit funny and/or clever (albeit ultimately wrong) answers will each win a T-shirt from the NeatoShop.
If you guess the correct answer, you'll get a big pat on the back.

Please write your T-shirt selection alongside your guess. If you don't include a selection, you forfeit the prize, okay? May we suggest the Science T-Shirt, Funny T-Shirt and Artist-Designed T-Shirts?

See more pictures of this item at the What Is It? Blog. Good luck!