The following is a Whodunit by Hy Conrad. These mysteries are from The Little Giant® Book of Whodunits by Hy Conrad and Matt LaFleur. Can you solve the mystery before you read the solution?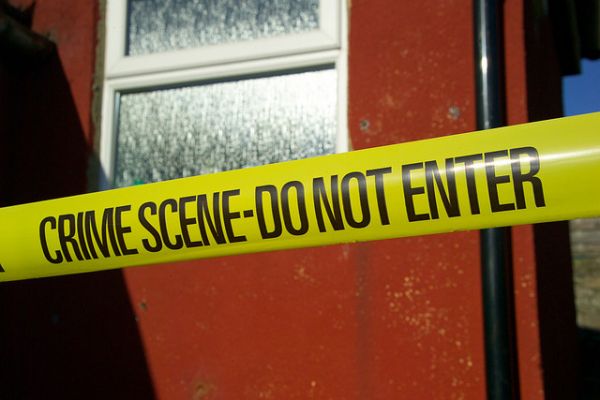 (Image credit: Flickr user Ian Britton)
The murder occurred in the wee hours of the morning on the last Sunday of October and looked like a professional hit. The victim, Sol Weintraub, ran a garbage-collection business that was going in direct competition with a mob-owned company. Days after winning a contract with the city's convention center, Sol was found dead in his suburban home.
The killer had broken into the man's house, shot him once in the head with a silencer-equipped .38, and left, taking no valuables.
It was now early November and the police were no closer to finding their killer. The medical examiner was placing the time of death at between 2 and 3 A.M. But the mob's most reliable "enforcers" all had alibis.
Johnny "Dum-Dum" Falco had been out on the town that Saturday night. Witnesses saw him at the Tropicana Club until 2 A.M. Other witnesses, just as reliable, placed Dum-Dum at a nearby tavern from 3 A.M. until closing. No matter how the police timed it, the murder scene was a good 40 minutes away from both the Tropicana and the tavern.
Victor Conroy's alibi was even better. He'd been a patient at Mercy Memorial. The young hit man had been in a minor car accident and was being held overnight. A nurse checked his room every hour, all night. Mercy Memorial was also nearly 40 minutes from the crime.
Continue reading