The following is a Whodunit by Hy Conrad. These mysteries are from The Little Giant® Book of Whodunits by Hy Conrad and Matt LaFleur. Can you solve the mystery before you read the solution?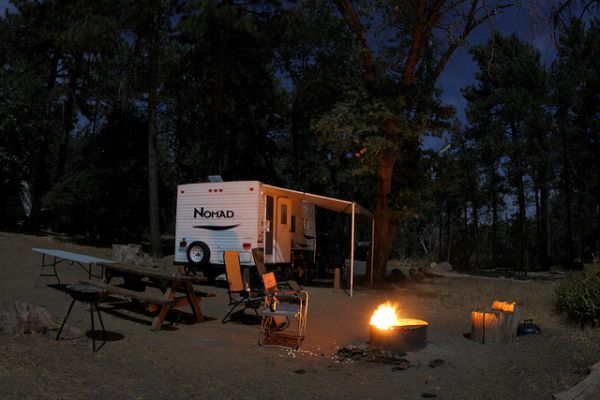 (Image credit: Flickr user slworking2)
"I was just pulling into the Piney Bluffs gas station," the shaken witness told the operator. "I heard a gunshot. And then I saw the men—two of them—running out of the station and hopping into a recreation vehicle. They'd killed the attendant." She gave a description of the R.V and a general description of the men.
The R.V was found, abandoned south of one of the roadblocks the highway patrol had set up. The vehicle was just feet away from Piney Bluffs State Park, which was enjoying its first rain in weeks. It was assumed that the men had hiked away into the hundreds of acres of parkland. Officers were sent in to interview the campers.
Continue reading