The following is a Whodunit by Hy Conrad. These mysteries are from The Little Giant® Book of Whodunits by Hy Conrad and Matt LaFleur. Can you solve the mystery before you read the solution?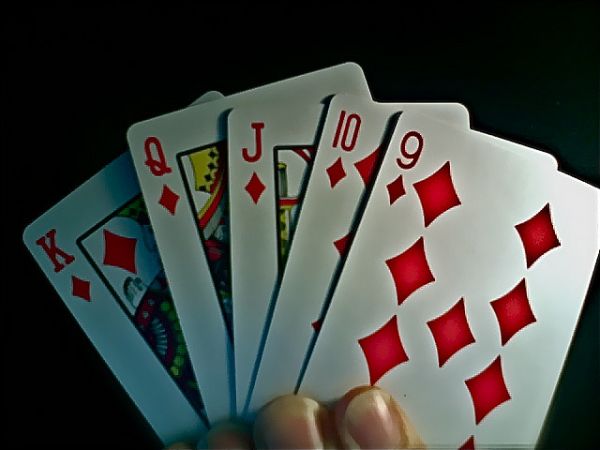 (Image credit: Flickr user Steve Garfield)
A homicide sergeant stood in the hotel suite, gazing down at the body of Bugsy Ferret. "He was a card sharp," the sergeant told the hotel manager. "Bugsy preyed on tourists. He'd lure them to a hotel, start a friendly poker game, and take them to the cleaners. I guess someone came back this time and took Bugsy."
Bugsy lay sprawled amid a carpet of scattered playing cards and a bottle of Blush gin. He'd been stabbed in the chest.
"Looks like he didn't die right away," said the sergeant as he pointed to the five cards held in the victim's stiff grip. All diamonds. "Maybe he was trying to tell us something."
"We got our suspects," came a voice from the bedroom. The sergeant's partner emerged, holding a handwritten list. "Benny King, Jack Lawrence, Joe Blush, Alan Spade. He listed their hotels, too. Let's check 'em out."
Continue reading