The following is a Whodunit by Hy Conrad. These mysteries are from The Little Giant® Book of Whodunits by Hy Conrad and Matt LaFleur. Can you solve the mystery before you read the solution?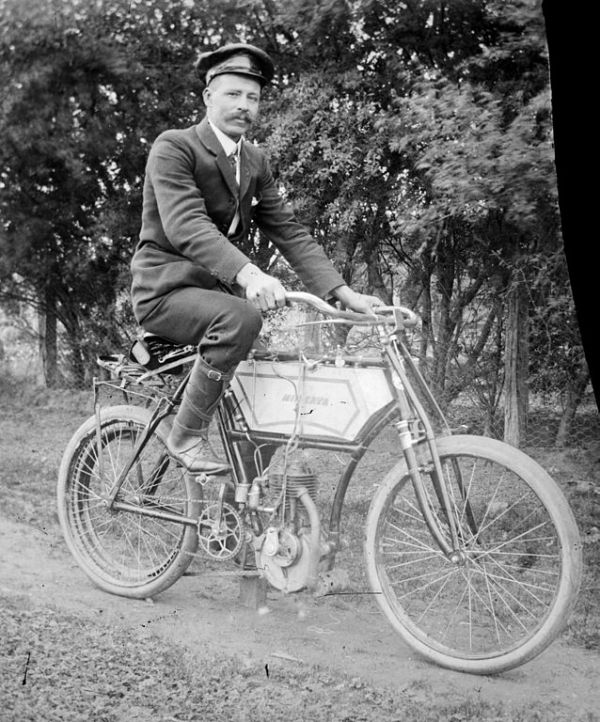 Preparations were all in place for the Peace Treaty Summit. Nary a twig was out of place in the secluded, wooded retreat. The service staff had been cleared by security. And the entire compound was off-limits to motor vehicles until the dignitaries started arriving in their limousines.
Security Chief Derrick Gerber was making a final tour on his bicycle. What if an assassin had somehow managed to get in? Gerber's suspicious mind focused on one of the newly hired staff. He decided to run another check.
An hour later, Gerber's body was discovered in a ravine. Gil Abel, the security chief's assistant, was immediately notified.
Abel cycled up the main road, noting with irritation a shaggy black piece of bloody road kill along the shoulder, being toyed with by a kitchen cat. Twenty yards later, he was at the ravine. Gerber had put up quite a struggle before succumbing to a flurry of stab wounds. "I've had my own suspicions," Abel mumbled to himself. "I suppose it's time to check them out."
Continue reading