The following is a Whodunit by Hy Conrad. These mysteries are from The Little Giant® Book of Whodunits by Hy Conrad and Matt LaFleur. Can you solve the mystery before you read the solution?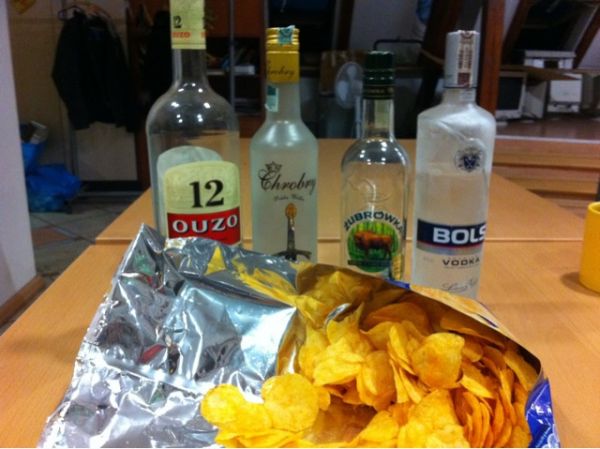 (Image credit: Flickr user Jaroslaw Kulik)
Vince McCormick was a big, angry slug of a man just a month shy of retirement. On Super Bowl Sunday, his two sons, Vince Junior and Sonny, came over as usual to watch the game.
As kick-off time approached, the boys were in the kitchen, helping their mother prepare the snacks. Junior heated up nachos in the microwave while Sonny poured the bags of potato chips and pretzels into bowls. Marie McCormick was mixing the ice and ginger ale and rye together in tall glasses.
"Make sure mine is strong enough," came her husband's growl from the living room.
Junior saw the bruise on his mother's arm. "Did he do that to you?" he asked. Marie didn't answer.
"What'll you do when he retires and hangs around all day?" Sonny asked. "It'll only get worse."
"No one in our family gets divorced," Marie said firmly.
Continue reading