The following is a Whodunit by Hy Conrad. These mysteries are from The Little Giant® Book of Whodunits by Hy Conrad and Matt LaFleur. Can you solve the mystery before you read the solution?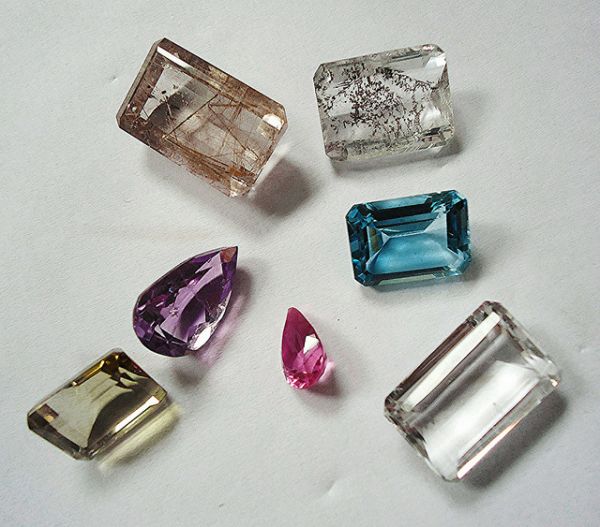 (Image credit: Flickr user MAURO CATEB)
Mrs. Emery was disappointed. She had assumed that dealers at a gem exposition would know how to dress. But the room was filled with fashion mistakes. Rodney Dipp from Boston had on a polyester shirt; not the good, new kind of polyester, but something left over from the seventies. Julia Kidd from Atlanta wore sneakers and something resembling an upscale jogging suit. Even Klaus Braun from Diisseldorf, usually known for his style, was wearing one brown sock and one blue sock.
"Well, at least I'm maintaining my standards," Mrs. Emery huffed as she laid out her unmounted gems.
The display was not as impressive as it had been in years past. The only great gem she had left for sale was an exquisite emerald. She did her best, nestling the brilliant stone in an arrangement of loose gems—aquamarines, sapphires of poor color, lowly garnets, and a few bloodstones—hoping that the emerald's luster might somehow reflect into the lesser stones.
The theft took place during a diversion. A minor but noisy traffic accident drew the crowd out onto the street. When the insatiably curious Mrs. Emery returned to her display table, she found it all gone—everything from the almost worthless garnets up to the most prized gem at the show, her beloved emerald.
"The thief obviously had an accomplice," the police captain told the robbed gem dealer. "Someone who staged the diversion. Unfortunately, we don't know who that was. But we do have this."
Continue reading