The following is a Whodunit by Hy Conrad. These mysteries are from The Little Giant® Book of Whodunits by Hy Conrad and Matt LaFleur. Can you solve the mystery before you read the solution?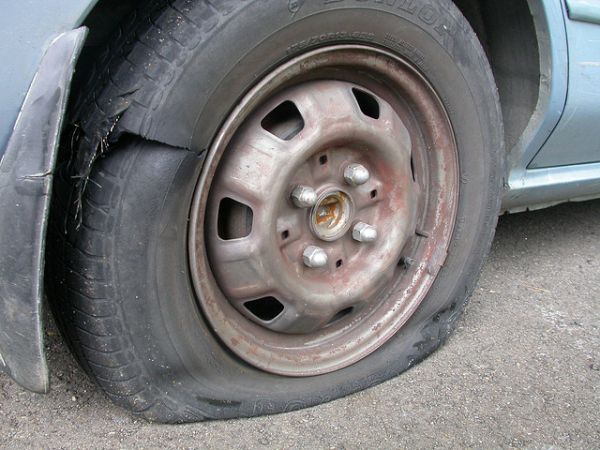 (Image credit: Flickr user Sophie Su)
"All right, Mr. Darden." The Automobile Club operator read back the information. "Your car has a flat. You have a spare, but it's in your trunk and the trunk lock is broken. You're pulled over on Route 5. I'll have a tow truck out to you immediately."
Alex Darden flipped shut his cellular phone and shivered in the night air. Maybe he'd get lucky. Maybe someone would come along before the tow truck arrived.
The tow truck driver found the car easily enough. He saw the flat tire, still on the wheel, and the jack on the ground beside it. Next he saw the blood on the jack, and finally the body. Alex Darden, middle-aged businessman, had been robbed, then bludgeoned to death.
As luck would have it, the highway patrol had been conducting a sobriety check half a mile west of the murder scene. One of the officers had taken down license numbers, and before long, the police were focusing on three motorists who had passed by before the tow truck's arrival.
Continue reading