The following is a Whodunit by Hy Conrad. These mysteries are from The Little Giant® Book of Whodunits by Hy Conrad and Matt LaFleur. Can you solve the mystery before you read the solution?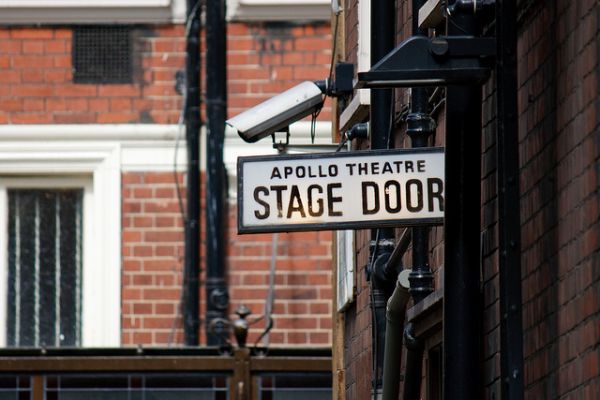 (Image credit: Flickr user Matt Gibson)
Sir Mortimer Gains leaned across and confided a secret. "This is an exclusive, just for the Times. After talking with my new wife and with Alex Toinby, my costar, I have decided to leave the London production of Willy Boy and accept a movie offer in Hollywood. As you know, my bride is American. She's never really gotten used to England."
The reporter was aghast. "But what about your fans here? What about the play? Can it keep running without you?"
Sir Mortimer shrugged. "My producer has agreed to let me out of my contract. Now, if you'll excuse me ..." He motioned toward the dressing room door. "It takes an hour of makeup and preparation before each show." Thrilled to have such a scoop, the reporter rushed out of the King Edward Theatre to file his story.
Sir Mortimer went on that evening to give his usual, brilliant performance. After acknowledging ten curtain calls, he returned to his dressing room. A handwritten note was on his makeup table.
I won't let you take your talents elsewhere. I'd rather see you dead than have you dishonor the British theater. It may take the form of a bomb in your car trunk or poison in your favorite whiskey. But make no mistake; if you go to Hollywood, I will kill you.—A Fan.
The morning Times now had two sensational stories to report: the defection of Sir Mortimer and the threat by a deranged fan.
Continue reading