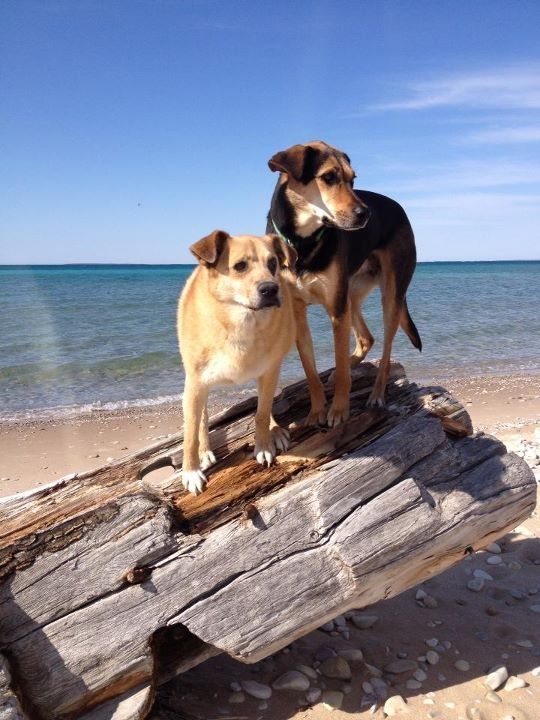 The featured pets today are Buster and Stella! Here is a photo submitted by Neatoramanaut Lindsey Pfaff.
Enjoying everyday we can with a walk along Lake Michigan. Buster (the blonde) is a cancer survivor since treatment in October. 11 years old and gives his 3 year old sister a run for the money!
Thanks, Lindsey! If you want to show off your pet, send us a picture at tips@neatorama.com and we'll post it on Lifestyles of the Cute and Cuddly!