The following is an article from The Annals of Improbable Research.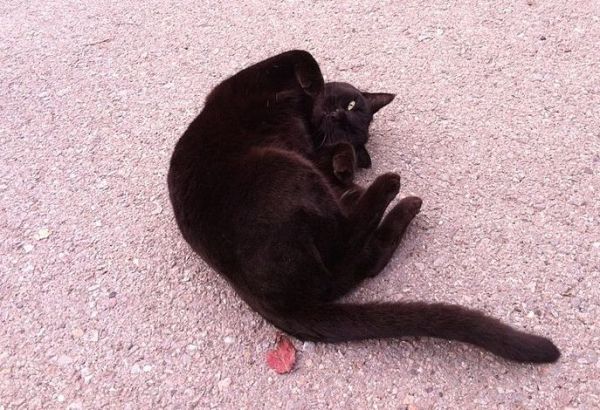 by Marc Abrahams, Improbable Research staff

Domestic cats roll. Oh, they roll and roll and roll—not constantly, but often enough that the behavior eventually caught the attention of scientists. In 1994, Hilary N. Feldman of Cambridge University's Sub-Department of Animal Behaviour did a formal study of the phenomenon. Feldman's monograph, called "Domestic Cats and Passive Submission," appeared in the journal Animal Behaviour.
Other scientists had made little leaping swats at the question. Feldman commends J.M. Baerends-Van Roon and G.P. Baerends' book The Morphogenesis of the Behaviour of the Domestic Cat, and also L.K. Corbett's University of Aberdeen Ph.D. thesis, "Feeding ecology and social organization of wildcats (Felis silvestris) and domestic cats (Felis catus) in Scotland." Both came out in 1979, marking that year as the previous high point in cat-rolling scholarship.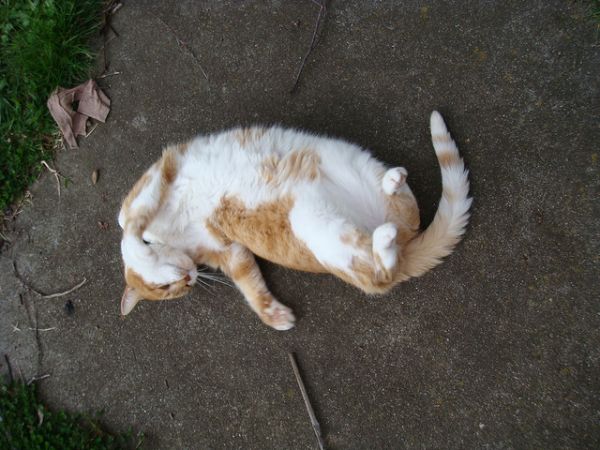 (Image credit: Flickr user Louisa Billeter)
But Baerends-Van Roon, Baerends, and Corbett only glanced at rolling. Feldman focused on it, and spent six months observing "two groups of semiferal cats kept in a large outdoor enclosure."
Continue reading