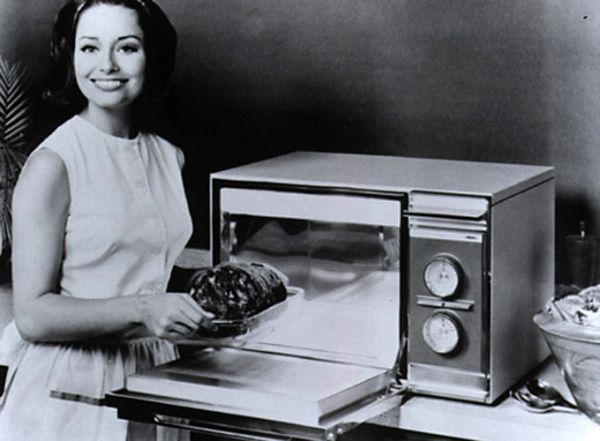 The following article is from the new book Uncle John's Uncanny Bathroom Reader.
Do you remember when microwave ovens became standard fixtures in American homes of the 1970s? If you do, you may also recall how cookbooks of the era were filled with recipes for dishes that really had no business being cooked in a microwave. Return with us now to those thrilling days of yesteryear…

MAJOR APPLIANCE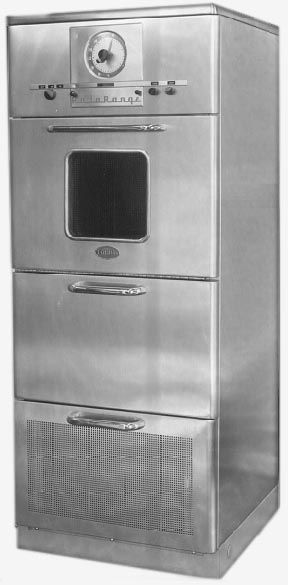 Microwave oven technology has been around since 1947, but it took 20 years for manufacturers to figure out how to make microwaves small enough and cheap enough for the home kitchen. The earliest models, sold to restaurants and commercial kitchens, cost $5,000 ($52,000 in today's dollars), weighed more than 700 pounds, and were as big as refrigerators. Many of the restaurants that bought microwaves used them to reheat already-cooked dishes that had gone cold.

By the mid-1960s, microwaves were small enough to sit on a kitchen counter and cost around $500 ($3,400 today). That was still a lot of money (a 1967 Ford Mustang cost just $2,400), and to entice consumers into buying them, manufacturers and appliance dealers promoted them with a lot of hype. They claimed that microwaves could do anything that conventional ovens could do, in only a fraction of the time, and with much greater convenience. An entire industry of microwave-related products—including cookbooks, cookware, and specially formulated mixes for pies, cakes, casseroles, and other foods sprung up to feed the public's fascination with these new devices.
Continue reading