The following is a Whodunit by Hy Conrad. These mysteries are from The Little Giant® Book of Whodunits by Hy Conrad and Matt LaFleur. Can you solve the mystery before you read the solution?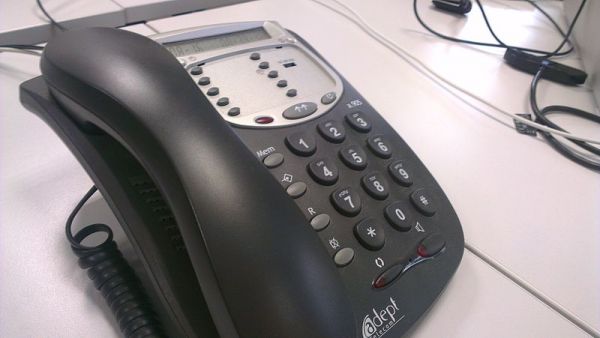 (Image credit: Griffoooo94)
Nurse Abbott had just received her regular 10 P.M. call from Melba, the daughter-in-law of her patient, multimillionaire John Cord. As usual, Nurse Abbott put the irritating woman on the speakerphone as she tried to straighten up the kitchen. "Yes, I gave him his 9:30 medication," Nurse Abbott sighed. "Yes, he's in the study, having his tea. Is there anything else?" These conversations could go on for hours.
"Jimmy!" the nurse heard Melba shout to her husband. The annoying voice bellowed through the speakerphone. "Pick up the extension. Didn't you have a question for Nurse Abbott?"
The nurse sighed again. "Hello, Mr. Cord." She answered a few more useless questions from John Cord's son, then tactfully found a way to hang up.
Nurse Abbott finished her chore and then returned to the study. That's when she found the body of John Cord lying crumpled on the Oriental carpet. A breeze from the open French doors played through a scarf that was wrapped tightly around his neck.
The police combed the crime scene and found no clue to the killer's identity.
Continue reading