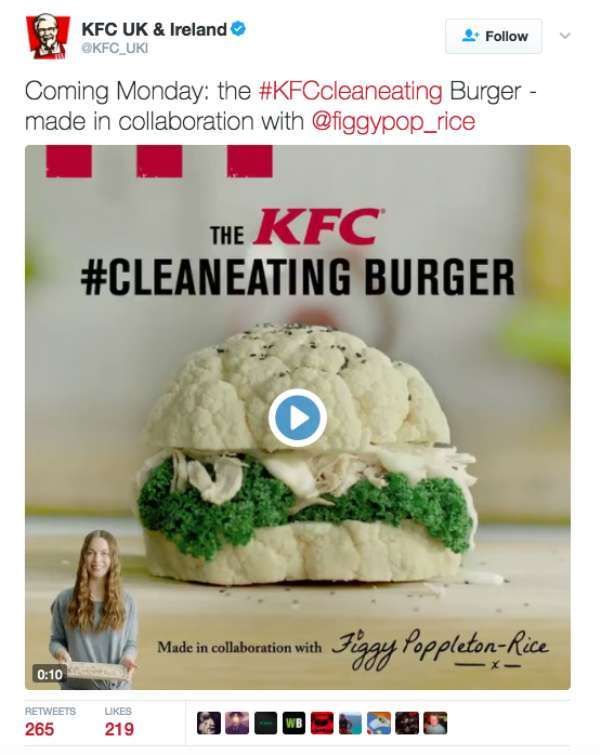 The way fast food companies use social media to advertise has changed quite a bit over the last few years, and these days it's not uncommon to find companies like KFC trolling for laughs via Tweets.
But making up a fake food blogger just to troll the "clean eating" set has earned KFC UK & Ireland the award for "the most surreal social media campaign of 2017 (so far)".
"Clean eating fanatic" Figgy Poppleton-Rice was brought to life so she could introduce the world to the KFC "Clean Eating Burger":
Mmmm, spiralised chicken breast and the other white meat- cauliflower! Figgy's "burger" is one of the many "recipes" shared on her website, and people who randomly stumble upon Figgy's website or social media accounts may have no idea she's connected to KFC in any way.
But anyone who actually tries one of her "recipes" is gonna be in for a real treat!
See KFC Expertly Trolls Clean Eating Fanatics With The "Clean Eating Burger" here
---

We hope you like this article!
Please help us grow by sharing:
Get Updates In Your Inbox
Free weekly emails, plus get access
to subscriber-only prizes.
We won't share your email. You can cancel at any time.