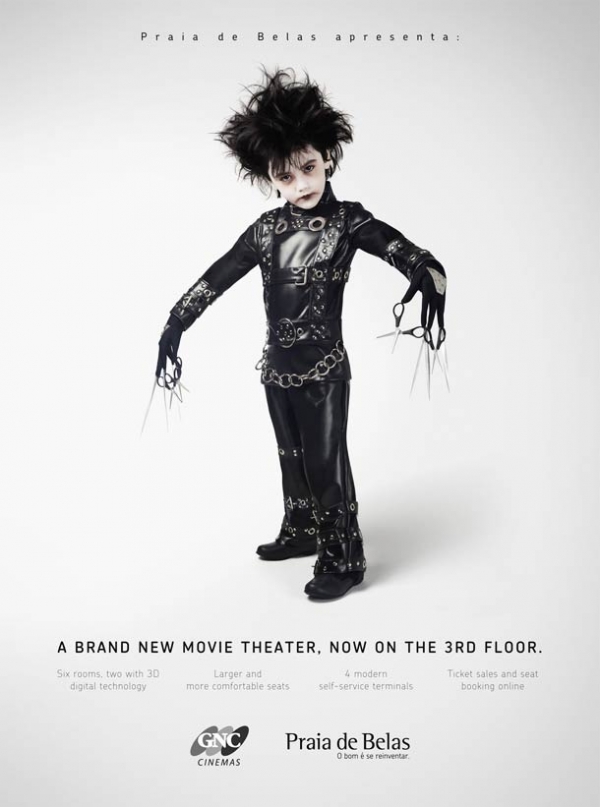 File this advertising campaign under OMG ADORBS-kids dressed up like iconic movie characters to promote the Praia de Belas cineplex in Brazil.
There's little Eddie Safety Scissorhands, Jackie Sparrow drunk on fruit punch, and a Cruelita DeVil that would rather hug the little puppies than skin them alive.
You're tugging at my heartstrings Praia de Belas!
Link --via Laughing Squid