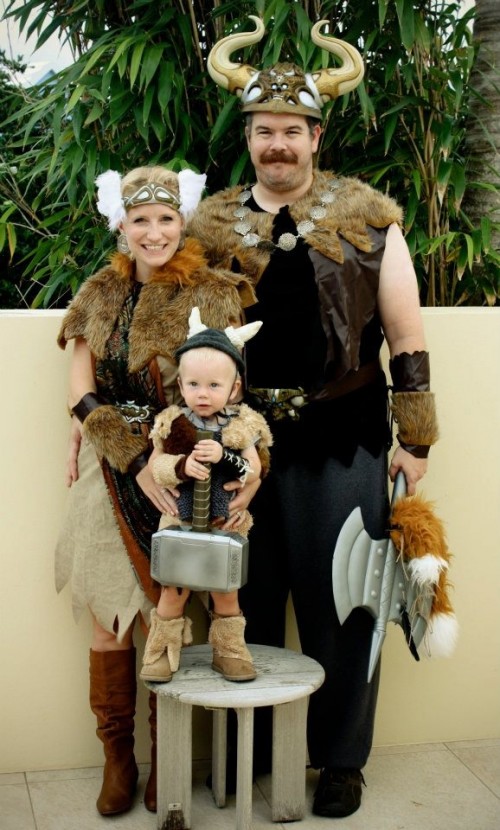 Marilyn Terrell of National Geographic's
Intelligent Travel
sent us pictures of her grandson's Halloween costume, in which he joins his parents as a Viking raider!
My daughter knit the chain mail and cap, and ripped up some old stuffed animals for the fur. The horns are a pair of old kid gloves stuffed with aluminum foil and ringed with fleece from an old jacket.
Continue reading to see a couple more pictures.
-Thanks, Marilyn!