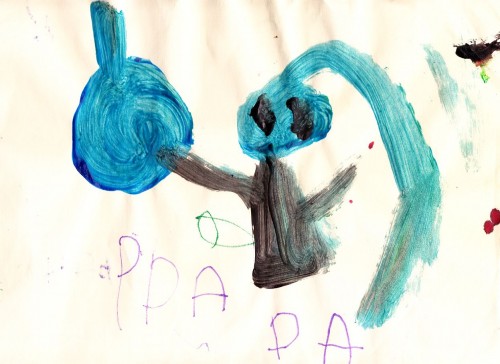 Hello Neatoramanauts and welcome to our sixth
Decipher The Doodle Contest
.  This collaborative doodle was created by my 4-year-old daughter and 3-year-old son.  I dare you to delve into the minds of these pint-sized artists and tell me what their doodle means.
We will award 2 prizes.  One to the first person to come up with the most correct answer.  The second for the funniest but ultimately wrong answer.  The winners will win a T-shirt from the
NeatoShop
and be featured in next weeks post.
Please write your T-shirt selection alongside your guess (suggestion:
Science T-shirts
/
Funny & One Liners
).  If you don't include a selection, you forfeit the prize, okay?
Happy commenting!
Update  7/19/2011:
The Contest is now over. The winners will be announced shortly.