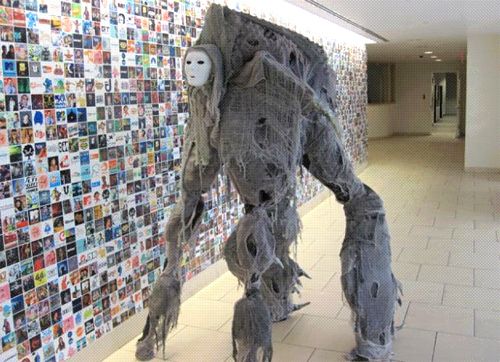 There are some strange stilt walking costumes taking to the mean streets of Halloween these days, custom made otherworldly creations reminiscent of the Landstriders from The Dark Crystal or the Wheelers from Return to Oz.
They are a strange and wondrous costume choice, and thanks to the folks featured in the video above you can catch a glimpse of what lies underneath the burlap by visiting the YouTube link to their video.
Dibs on this costume for next Halloween!