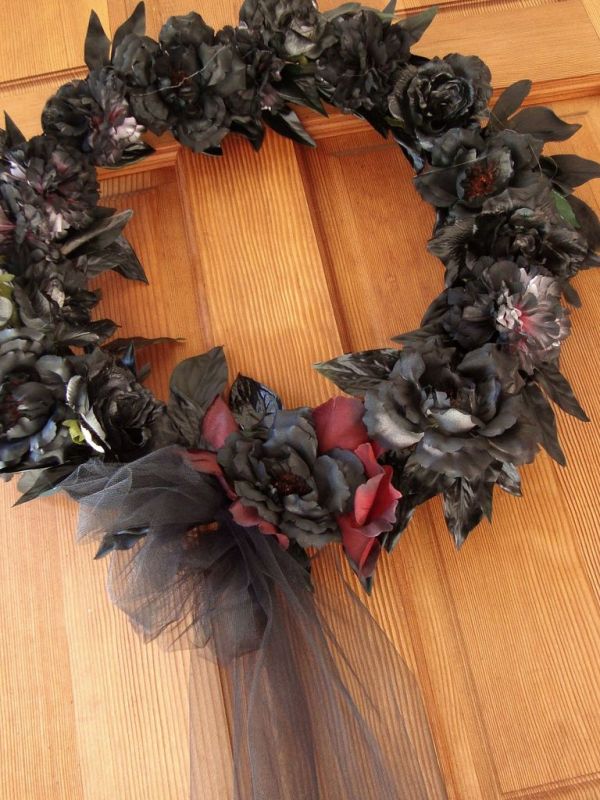 Since folks are putting up a tree for Halloween these days, why not go all the way and hang a funeral wreath from your door as well?
It would make a gorgeous addition to any haunted house or tomb, and putting it together is fun and easy.
Check out the Instructable by Brass Paperclip and channel your inner crafty creature for a bit of decor that's sure to have the ghouls knocking down your door!