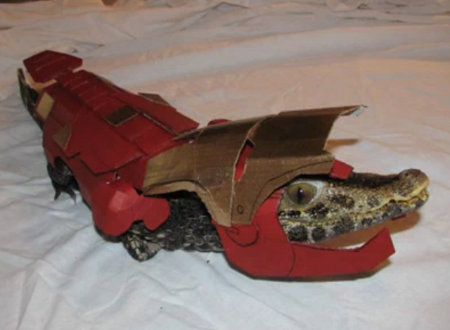 A YouTuber named MorRokk didn't want to leave her dwarf caiman out of the Halloween fun, so she created a sweet suit of Iron Man inspired armor for the cute little chomper, so he could live out his superhero dreams.
Despite his heroic costume nobody gave this little guy any candy because they were afraid he'd bite their hand off.
Superheroes, especially the reptilian ones, live an extremely hard life...
--via Geekologie