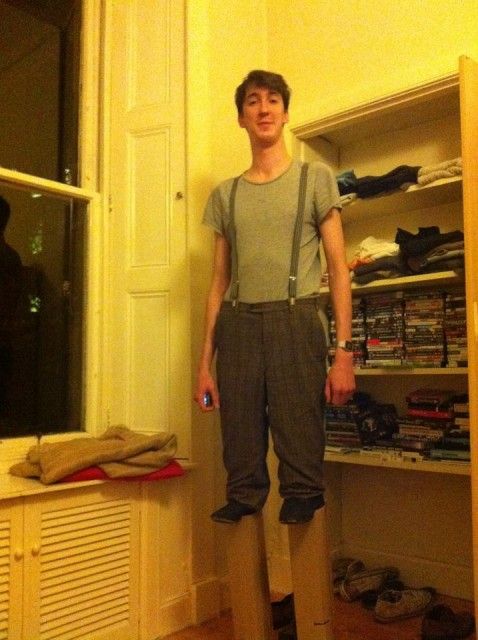 Here's a clever costume idea for all the really tall people out there- dress like a short person walking on stilts!
It's incredibly easy to create this illusion- just cover those long legs, cardboard or painted foam both work well, cut holes in a pair of shoes so you can pull them up around your knees, find a really short pair of pants and you're shortening illusion is complete.
Now the only parts that still look like they belong on a tall person are your really long arms...
Link --via Laughing Squid