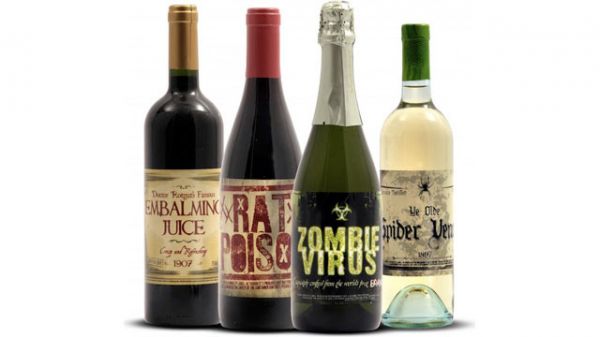 Zombie connoisseurs looking for the best wine to pair with their human flesh need look no further, thanks to the wisdom of Maynard James Keenan (Tool frontman/winemaker), and the experienced tongue of Damien Casten (wine distributor).
Maynard's take on the taste pairings:
Maynard James Keenan, who owns both Merkin Vineyards and Caduceus Cellars, what wine would go best with human face. Keenan recommends pinot noir for the cheeks, a big shiraz for the tongue, and beer for the nose and lips.
Damien Casten's tastes:
According to Casten, the gray matter is best paired with a chenin blanc from Saumur or a chardonnay from the Maconais in Burgundy.
There you have it undead folks, the next time you're looking for a bottle to drink with your heart-y dinner you'll know what tastes best on a tongue.