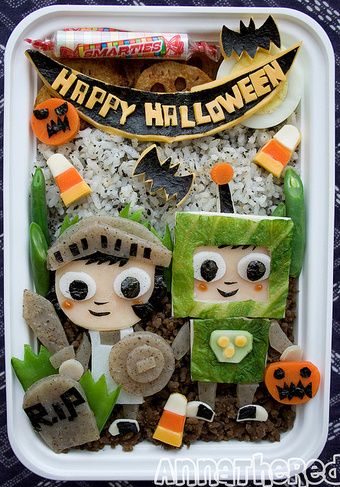 Epic level gamer girlfriend and culinary artist Anna the Red created this healthy Costume Quest inspired dish for her boyfriend, and her dedication to creating food that is not only fun to look at but tasty to eat has made her legendary!
Here's how she made this video game themed dish:
One of the twins, Reynold, has a blue robot costume on, but as I said in my blog before, it's almost impossible to create blue from a natural ingredient, so I had to change it to green. I first made the base of his costume with turkey, then microwaved a leaf of lettuce, trimmed it to fit the turkey and put it on. For the chest plate I sliced a broccoli stem, cut out cheese with a straw and put it on the chest plate.