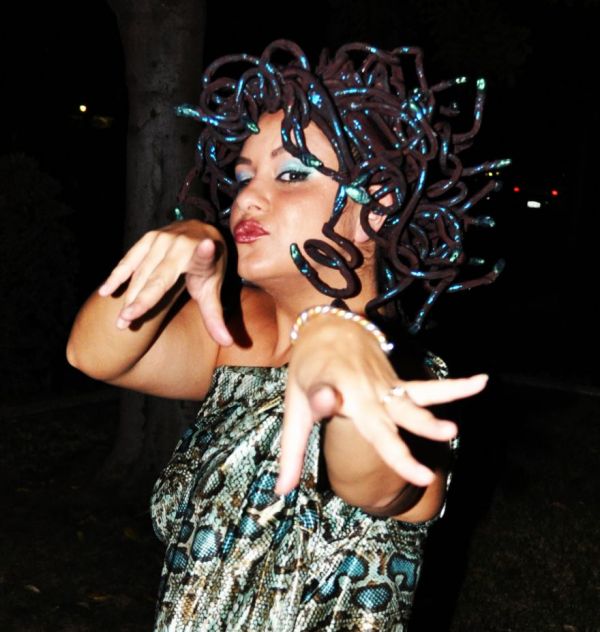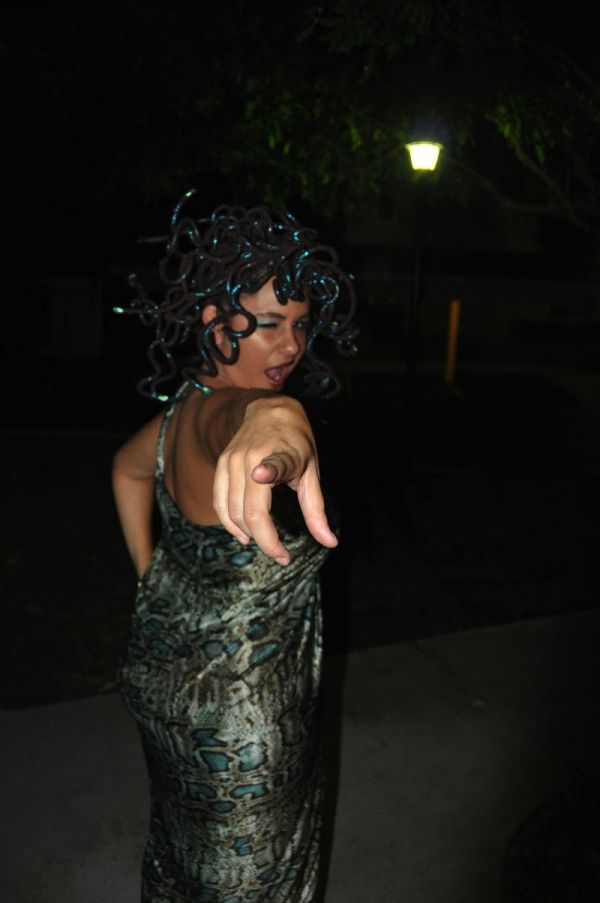 Today's featured costume is from Neatoramanaut Nalini Asha.
Last year I fulfilled what was one of my life goals: I fashioned a medusa head-piece for Halloween. She's one of my favorite characters/icons/women and I love representations of her... so for this I used clear plastic tubing with thick wide inside, wrapped in iridescent cloth and tipped with snake heads made out of clay painted with nail polish. The whole thing weighs a ton and I had a bruise on my scalp for days from the strain that the combs inside put on my braided hair underneath, but it was totally worth it!
She got one thing wrong, though. Medusa was supposed to be very ugly, and this costume is anything but ugly!