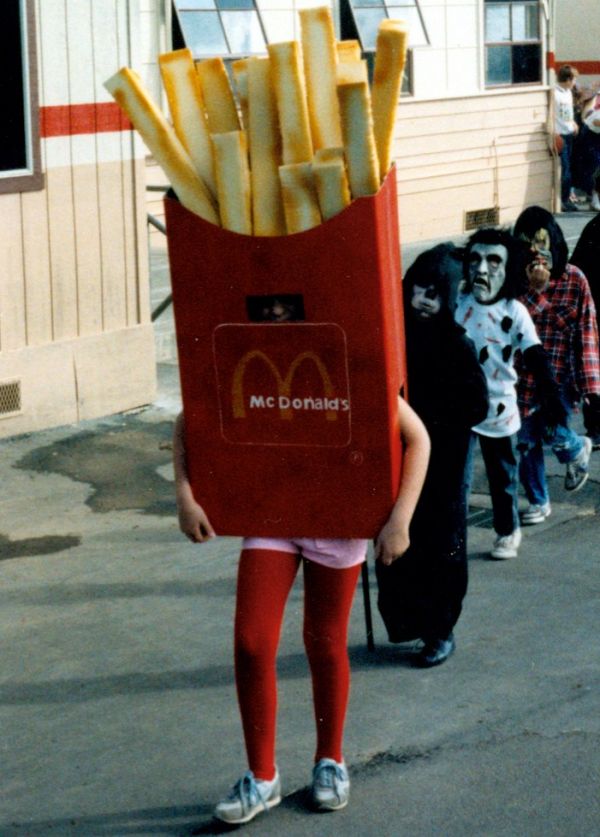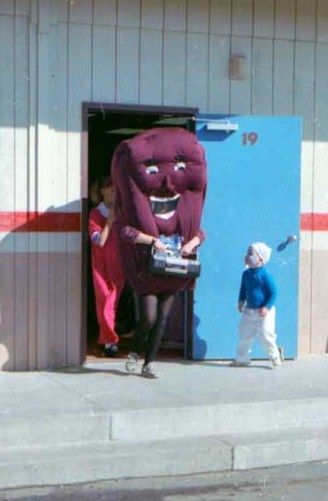 Jen Cornwell made Halloween more fun for the whole class by donning some over-the-top costumes.
1986 and 1987 were good costume years for me. I enjoyed walking in our elementary school parades as a box of McDonald's fries and a California Raisin (I carried a boombox that played "I Heard It on the Grapevine"). My mom's awesome!
I think she means her mom made these costumes. She did an amazing job! The students must have loved these. Thanks, Jen!