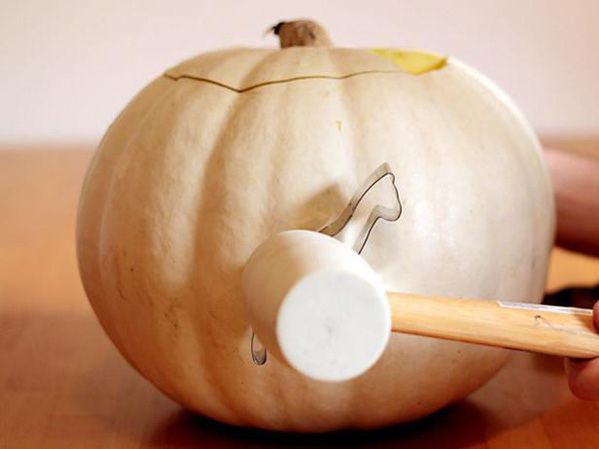 Carving a pumpkin up for Halloween can be a tedious, and messy, affair that often ruins all the fun when a child's jack-o-lantern doesn't turn out the way they wanted.
So forget all the knives and carving tools and get with the new way of carving a pumpkin- with a drill, or cookie cutter and mallet, or at very least a stencil traced with a nail.
These techniques will take away all the heartache and let you get on with the holiday fun in style, and these centerpieces will look great even on days other than Halloween!