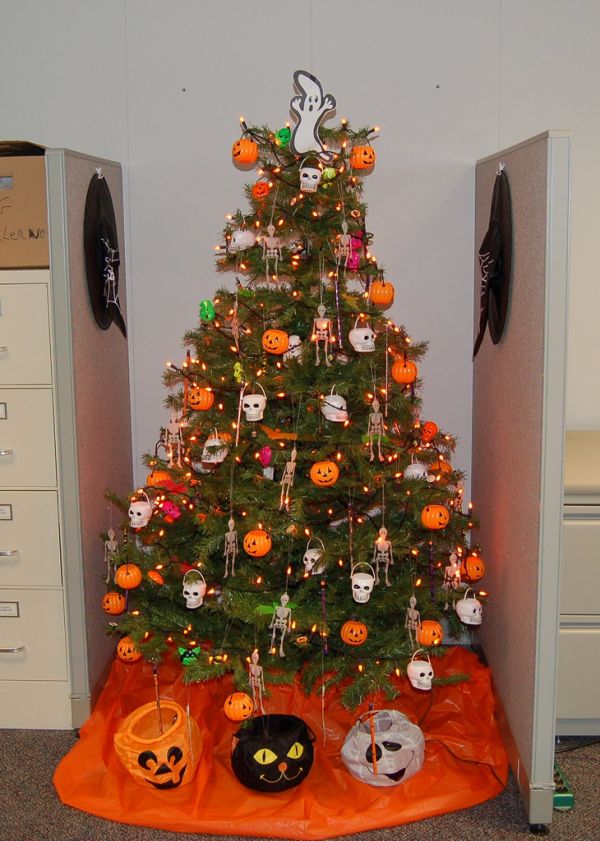 Photo: Suzie Tremmel/Flickr
When you think of Halloween decorations one word typically doesn't come to mind - TREE.
But more and more people are putting up Halloween trees adorned with ghastly ornaments and candy as part of their holiday decor.
It's a cute idea, but where does it end? Before you know it we'll be buying Valentine's Day trees and turkey shaped Thanksgiving bushes, and deforestation for the sake of decor isn't cool.
Besides, wouldn't it be more appropriate to use a rotten old gnarled tree corpse as a Halloween tree?