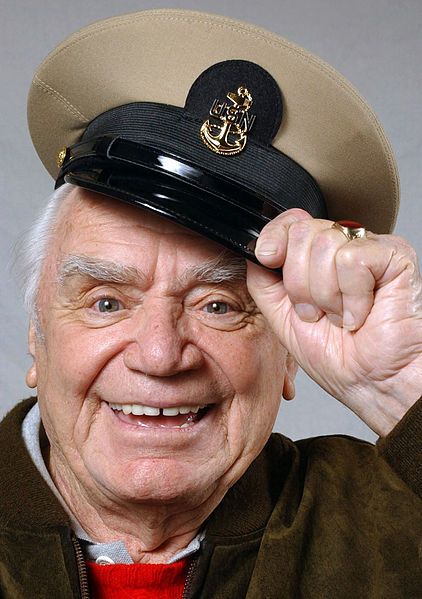 Neatorama presents a guest post from actor, comedian, and voiceover artist Eddie Deezen. Visit Eddie at his website or at Facebook.
Ernest Borgnine was one of those rarities, an actor who not only starred in a classic TV series McHale's Navy but was also a huge (and Oscar-winning) movie star. Ernest passed on at the ripe old age of 95 (he looked about 65) on July 8th, 2012.

As an actor, Ernest gave legendary and brilliant performances in Bad Day at Black Rock (1955), From Here to Eternity (1953), The Dirty Dozen (1967) and The Wild Bunch (1969), along with dozens of others.

Although he specialized in playing bad guys in his early films, he gained true movie immortality by playing a shy, withdrawn butcher in Marty (1955), a true classic and one of the most intimate films to ever win an Academy Award. Ernest himself earned his one and only Academy Award for Best Actor as the title character in Marty.

He also had a very successful career on television, starring in McHale's Navy (1962-1966), as well as Airwolf, besides making many great guest appearances in such series as Get Smart, The Simpsons and Magnum P.I.

Ernest was beloved far and wide in show business, a well-known "good guy", a genuinely nice, decent man. Okay, let's take a look at a few facts you may not have known about the great Mr. Ernest Borgnine...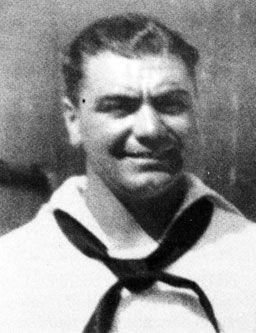 1. Ernest was perfectly cast as the star of McHale's Navy, as he had served 10 years in the U.S. Navy. He served on the destroyer USS Lamberton. He earned several decorations for his distinguished service, including the Navy Good Conduct Medal, the World War II victory medal and the American Defense Service Medal.
2. One of Ernest's early jobs was sweeping up the clipped hair from the floor in a barber shop.
3. Ernest claimed the P.T. boat used in McHale's Navy was owned by Howard Hughes.

4. Ernest was a well-known very nice person. When he was working at Universal Studios, he always liked to stop the Universal tourist tram bus and chat with the fans, being cordial and asking "How are you?" and answering the fans' questions.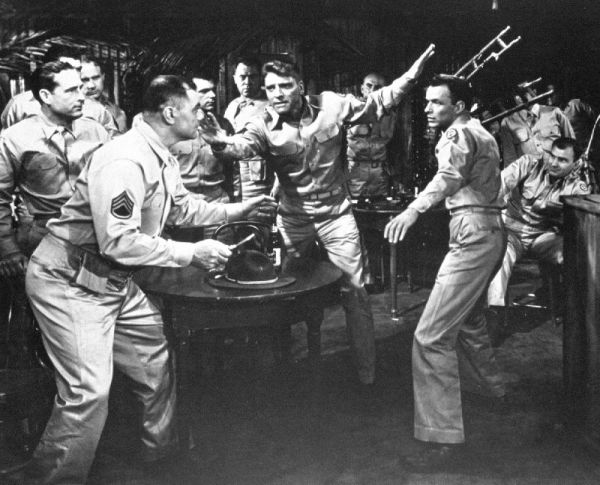 5. He said he could never go into a bar after starring as the bully "Fatso" Jusdon in From Here to Eternity. Ernest said every time he went into a bar, some guy would challenge him to a fight because of his bully role and his fighting Frank Sinatra and Montgomery Clift in the movie.
6. While on location filming Vera Cruz in 1954, Ernest and fellow actor Charles Bronson decided to go out for cigarettes during a break in filming. The two went out on horseback in complete wardrobe, including bandoliers and pistols. They were stopped by a truck full of Mexican federales (federal police) who mistook them for bandits. Ernest and Charles were held at gunpoint until their identities could be verified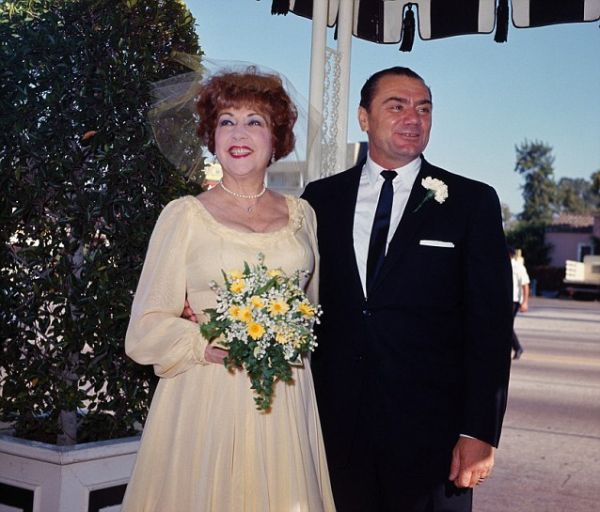 7. In 1964, Ernest married legendary diva Ethel Merman. One of the shortest marriages in Hollywood history, it was dissolved after 32 days. In writing about her marriage to Borgnine in her 1978 autobiography, Merman devoted one blank page to it.
8. He was the very first center square on TV's Hollywood Squares when the show debuted in October of 1965.

9. In 1996, he toured the U.S. on a bus to meet his fans and see the country. The trip was the subject of a 1997 documentary Ernest Borgnine on the Bus.
10. At age 90, he became the oldest-ever Golden Globe award nominee for his performance in the hallmark special Grandpa for Christmas. Ernest was nominated for Best Actor in a Mini-series or Motion Picture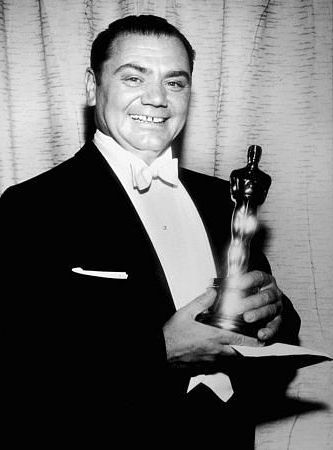 11. He is the only actor (to my knowledge) to bet against himself in an Oscar bet. Ernest bet Jerry Lewis $1.67 that he would lose as the Best Actor nominee in 1955 for Marty. When he accepted his award, Ernest paid off Jerry (the Oscar emcee that year) with $1.67 in a sock. (Some sources say the amount was $1.98.)

12. His license plate: BORG9
13. He had both knees replaced in 1999.

14. Ernest was inducted into the Hall of Great Western Performers of the National Cowboy & Western Heritage Museum in 1996.

15. On August 14, 2007, Ernest was a guest on the TV show Fox and Friends. When he was asked the secret of his longevity, he laughed and said, "I don't dare tell you." Then he whispered a line to host Steve Doocey, which was caught on microphone: "I masturbate a lot."