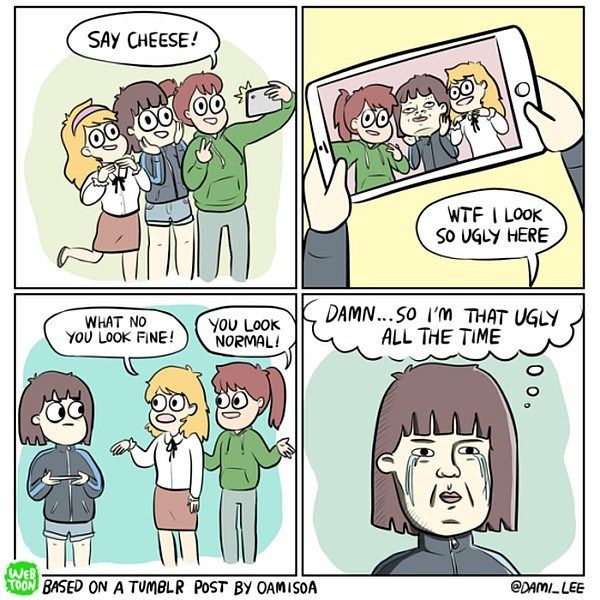 If you're ugly and you know it then you probably don't give a crap about what people think of your appearance, which is the right way to be because looks are definitely not everything in life.
But if you only think you look ugly in pictures then you should stop posing for pics and get behind the camera, so you can take terrible pictures of your friends and tell them they look "fine" and "normal" when they really don't.
Don't just get all weepy like the girl in this Dami Lee comic, take action against those who act like you look fine in horrible pictures before they post those pics to Facebook!
-Via Geeks Are Sexy