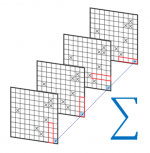 With the movie coming to theaters soon, there is a renewed interest in the board game Battleship. If you are cutthroat about winning, you'll want to check out a tutorial on Battleship by Nick Berry of DataGenetics, the guy who brought us
A Better Hangman Strategy
. Be warned: there is math involved.
Mathematically, the chances of playing a perfect game with random firing are easy to calculate and are:

355,687,428,096,000 / 2,365,369,369,446,553,061,560,941,772,800,000

(This equates to, on average, once in every 6,650,134,872,937,201,800 games!)
But you can raise those offs with ...more math! And lots of graphs.
Link
-Thanks, Nick!