Americans may love their junk food, but that doesn't mean they'll scarf down just any old snack. That's why the big name brands have so many failed flavors, even after spending thousands on marketing and development for said flavors. Here are some of the many flops created by some of the biggest names in junk food.
1. Coke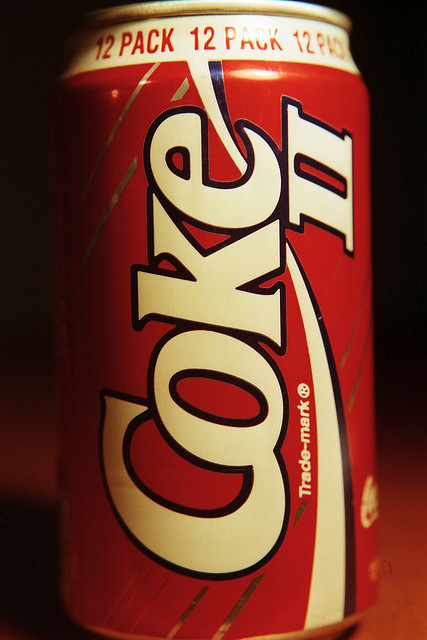 Perhaps the most documented failure of any American company was Coke II, aka "New Coke." Humorously, despite the massive reaction against the beverage, Coke II actually smoked both Pepsi and original Coke in taste tests. While most people did prefer it, the idea of losing a beloved American classic was too much for some people, who protested and called the company headquarters until the old version was reintroduced three months later. Coke II continued to be sold until 2002 when it was pulled due to poor sales.
Of course, Coke II wasn't the brand's only failure, there was also Coca Cola with Lemon, Coca Cola Black Cherry Vanilla, Coca Cola Black (a coffee-flavored cola) and Coca Cola C2 (a low-carb version).
Image Via
akeg
[Flickr]
2. Pepsi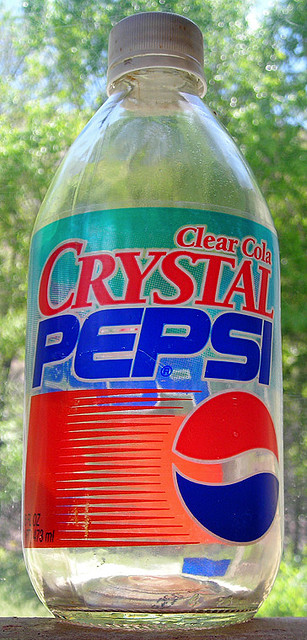 When you think of failed Pepsi flavors, let's face it, one variety seems to come to mind before all others –Crystal Pepsi. While it might not have been the marketing disaster that Coke II was, it was still a huge failure and ended up being discontinued in the US only a year after its introduction. A little while later, Pepsi tried again with a citrus-flavored version called Clear from Pepsi, but that flavor also bombed and was quickly discontinued.
A few other Pepsi failures include Pepsi Kona (a coffee-flavored Pepsi that was only sold on the East Coast before it was discontinued), Pepsi Vanilla, Pepsi AM (Pepsi's attempt to compete with coffee as the morning beverage of choice, this one contained far more caffeine than the average Pepsi), Pepsi Blue (a berry-flavored, non-cola beverage).
Image Via
Roadsidepictures
[Flickr]
3. Hershey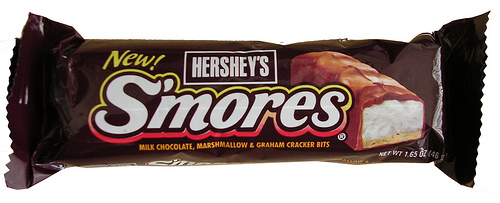 Hershey's flops may not be as well-known as Coke or Pepsi, but they have far more discontinued flavors than either of those cola brands. You may remember some of these flavors but there are so many, at least a few will probably be new to you.
A few original products they discontinued included Bar None (a chocolate bar with two wafers and peanuts), Hershey's S'mores (a chocolate bar with graham crackers and marshmallows), Swoops (chocolate slices shaped like potato chips) and Hershey's Sticks (chocolate sticks individually wrapped and sold together in boxes).
They've also discontinued quite a few variations on their popular products, such as Hershey's Cookies and Mint, Hershey's Kissables (Hershey's Kisses with candy shells) and Hershey's Bites, which were bite-sized versions of their classic candies sold in bags.
Additionally, the company also experimented with beverages, discontinuing a premade bottled milk drink called Hershey's Milkshake and their Hershey's Chocolate Milk Mix.
Image Via
theimpulsivebuy
[Flickr]
4. Mars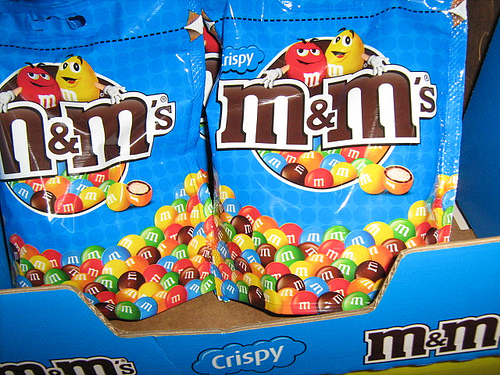 Mars might not have so many discontinued flavors as Hershey, but the company is notable for discontinuing a rather popular product only because they don't like dealing with peanut butter. The candy in question was known as PB Max and it contained peanut butter, oats, and a whole grain cookie that were all covered in chocolate. The bar sold well and earned the company $50 million in sales, but the Mars family apparently dislikes peanut butter.
Surprisingly, Peanut Butter M&M's haven't been placed on the chopping block yet, but Crispy M&M's and Dulce de Leche M&M's have, so only time will tell if the beloved M&M's flavor will be canned solely because of its filling.
Image Via
Rhian vK
[Flickr]
5. Jell-O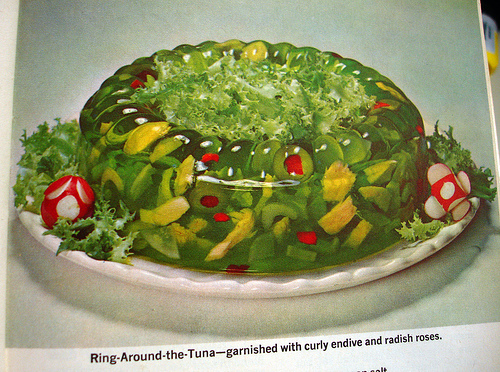 When it comes to companies with a list of discontinued flavors longer than their existing flavors, you might want to look at Jell-O. Their discontinued gelatin flavor list includes Apple, Bubble Gum, Chocolate, Coffee, Cola, Root Beer, Mango, Passion Fruit, Maple Syrup, Sparkling Berry and more.
They also stopped selling all of their savory flavors after the mid-century trend of making Jell-O entrees and salads ended. During that period though, they sold a few notably disgusting-sounding flavors including Celery, Italian Salad, Mixed Vegetable and Seasoned Tomato.
The company has also discontinued a few unique products including their 1-2-3 Jell-O, a mix that prepared a three layer creamy gelatin, and their popular Jell-O Pudding Pops.
Image Via
bunchofpants
[Flickr]
6. Frito Lay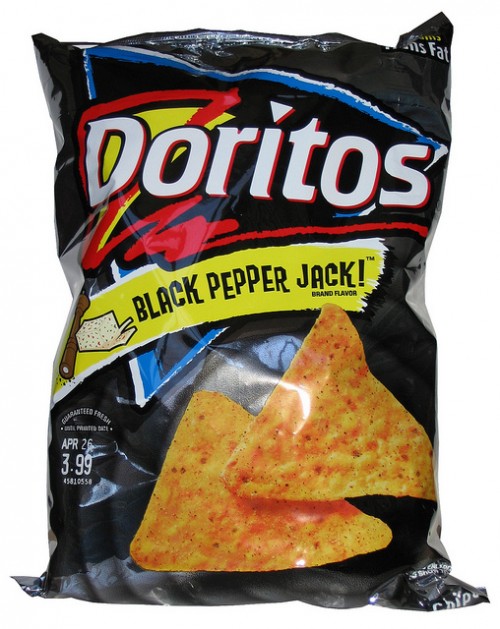 Of course, there's probably no snack food as popular as chips and no chip company seems to have as many discontinued food flavors as Frito-Lay, which puts out Fritos, Doritos, Ruffles and other popular chips. Fritos has a long list of discontinued flavors, including Fritos Lite, Fritos Tabasco, Nacho Cheese, Wild & Mild Ranch, Cheddar Ranch Twists, Texas Grill and Buffalo Wild Wings & Ranch.
As for Doritos, one of their original flavors, Sour Cream and Onion was also one of the first to go –I guess regular chip flavors don't work as well with tortilla chips. Of course, that's not their only flavor to get the axe. A few other discontinued tastes include Pizza Hut Pizza Cravers, Nacho Chipotle Ranch Ripple, Cheddar Queso, Extreme Bold BBQ, Black Pepper Jack, Zesty Salsa and Texas Tang.
While I can't find many discontinued Lays flavors, Ruffles hasn't been as steady and some of their no longer sold flavors include Ranch, Cajun Spice and Flavor Rush (any idea what the flavor that was being rushed actually was?)
Image Via
theimpulsebuy
[Flickr]
7. Lunchables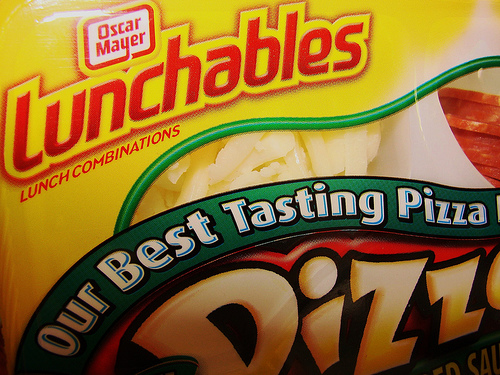 When you want a more substantial snack, there's nothing better than a Lunchable, assuming they haven't already gotten rid of your favorite flavor. As of right now, you're out of luck if your favorite Lunchable was All Star Burgers, All Star Hot Dogs, Taco Bell Tacos, Pizza Swirls, Pizza Stix or Fun Fuel (a slightly healthier option that included a bagel sandwich or a wrap). They also got rid of the entire line of Breakfast Lunchables.
Image Via
samantha celera
[Flickr]
Obviously there are tons of different snack food companies and hundreds and hundreds of discontinued flavors of said foods, so there's no way I could have included them all here. That being said, everyone has their own favorite food that is no longer sold by the manufacturer. My favorite one is the 1-2-3 Jell-O mentioned earlier. What is your favorite discontinued snack?
Sources: Wikipedia
#1
,
#2
,
#3
,
#4
,
#5
,
#6
,
#7
,
#8
,
#9
,
#10
,
#11
,
#12
,
Refund Cents