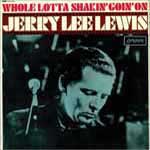 A few years ago I was charged with the task of introducing The Turtles at a concert. They had a Hammond organ on stage with a Leslie speaker; just the sight of them brought back memories of the music they made. There are quite a few iconic sounds that made a mark in pop music and stay with us forever.
Almost every sound in rock and pop history that's caused your ears to prick up, or your eyebrows to raise, has been sampled or digitally reconstructed for our music-making convenience. But these sounds all started somewhere; a musician or a producer made a noise - often by mistake - and someone in the studio piped up and said, "Hey! Actually, that sounds quite good!" And so the palette of rock and pop music was formed - a series of happy accidents, developed, refined and combined, mixed down and presented to us. Here are some of the most distinctive and, in no particular order, the records that best showcase them.
The Word magazine has a list of 40 of those sounds, with the story behind each and samples for you to hear.
Link
-via
the Presurfer