The present drying up of jobs available to low- and middle-income Americans is leading to a drastic and largely unexpected phase change in the way we live and get around. Imagine what would happen if an ever-increasing percentage of the population could no longer afford a roof overhead or basic transportation. Norms for what are now considered "acceptable" lifestyles would be revised downward. Being homeless might be considered somewhat "normal"!
Yet Americans are famous for their ingenuity. They like to believe that "when the going gets tough, the tough get going."  Perhaps a new class of mobile dwellings called motorless homes will evolve. They will be muscle-powered!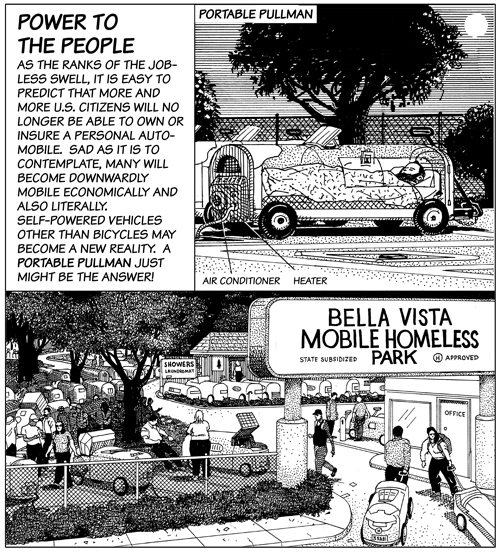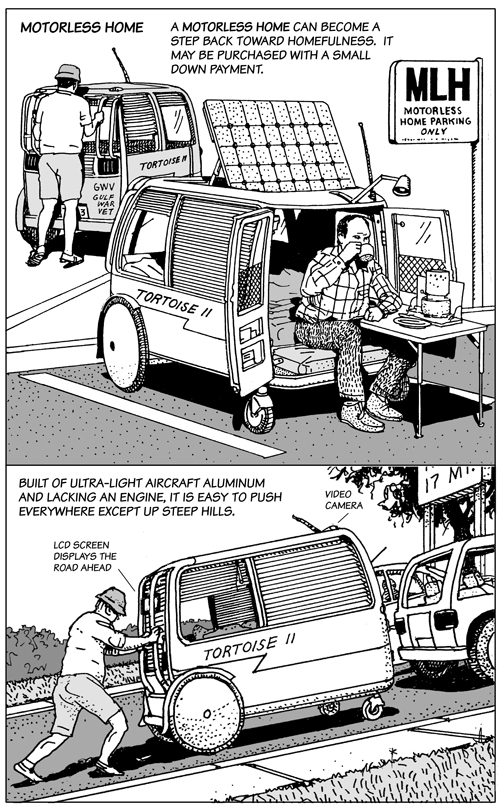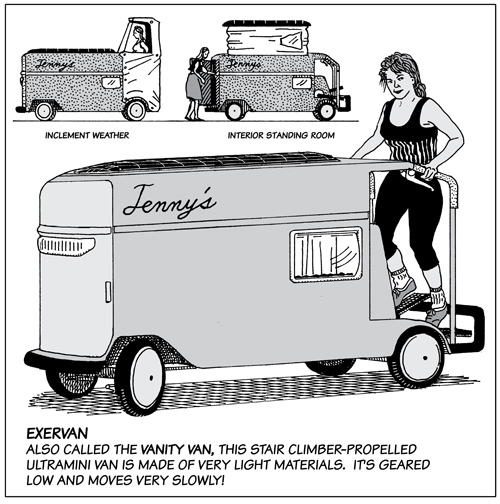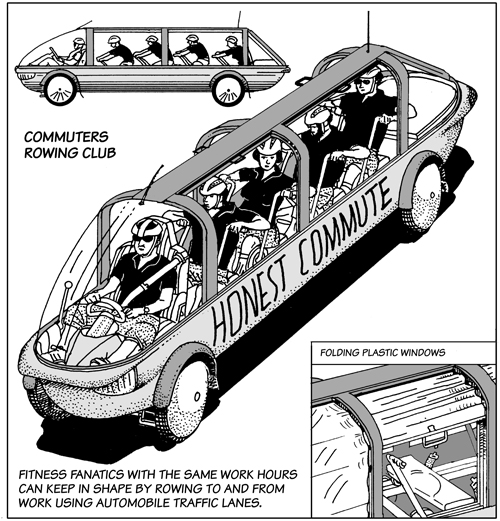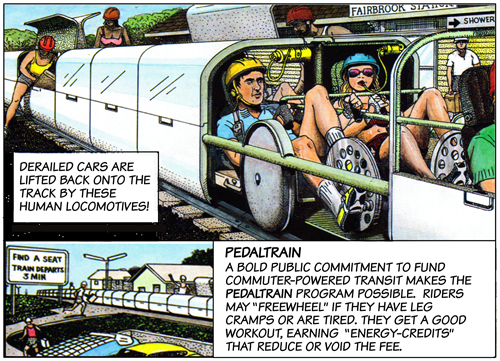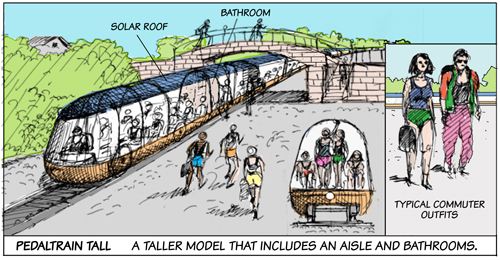 Visit Steven M. Johnson at his website.