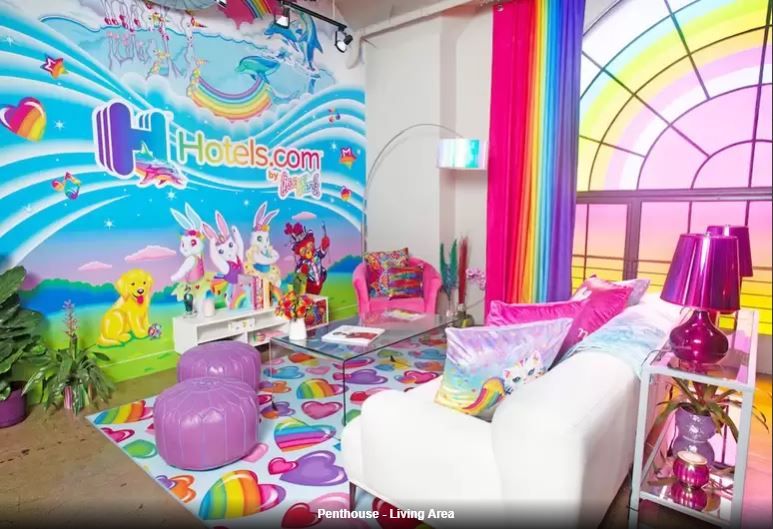 I have two daughters, so I know all about Lisa Frank. For those of you not so blessed: Lisa Frank is a person, a company, and a brand of rainbow-y psychedelic merchandise of all kinds aimed at young girls.
If you can think of it, there is Lisa Frank of it.
And now there's a Lisa Frank hotel suite in Los Angeles.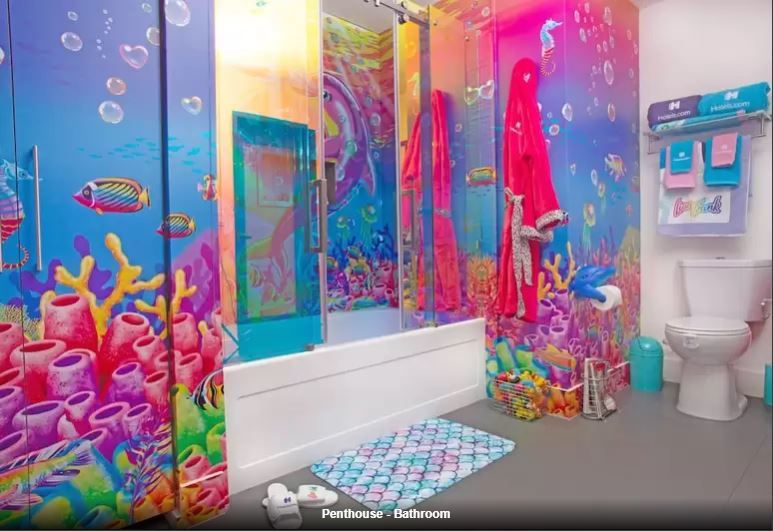 It's a wonderland of bright--very bright--colors in all of the rooms, along with appropriate accessories. All of this is available for $199 a night. You can see a photo slideshow here.
-via Ian Miles Cheong | Photos: Hotels.com