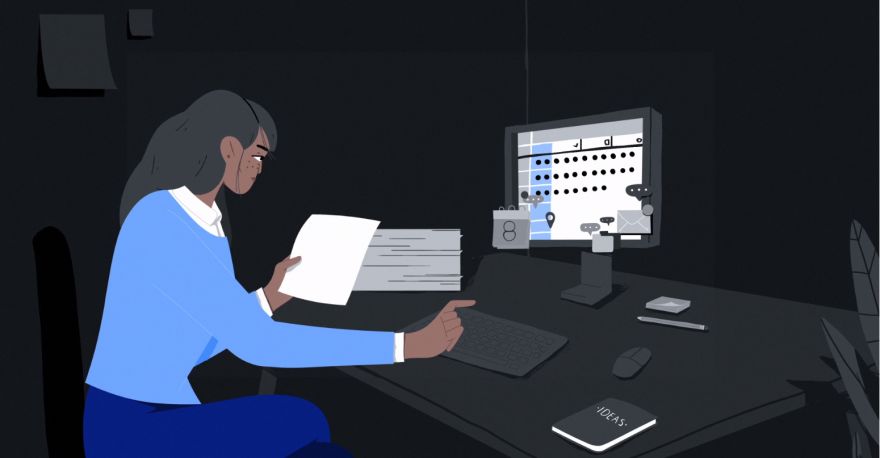 For anyone who has worked in an office setting whether it be in the corporate world, the government, or even as freelancers, there comes a point when the work you do becomes exhausting and you don't find any fulfillment in it any longer.
In the short film "The Future of Work" created by Studio BIEN in collaboration with freelance animator Reece Parker and Myriad Media for IBM, it shows the life of a typical worker, Jane who becomes swallowed up by the monotony of work life because of all the mundane, repetitive tasks she does. Until IMB automation comes in.
"Telling a compelling story without dialogue is challenging. To ensure maximum visual impact and cultural relevance for a global audience, we worked hand-in-hand with Myriad Media to shape the script and mould the story. It's highly unusual for a studio to be involved from the very beginning but we were glad to collaborate from the jump."
(Image credit: Studio BIEN; screen cap)