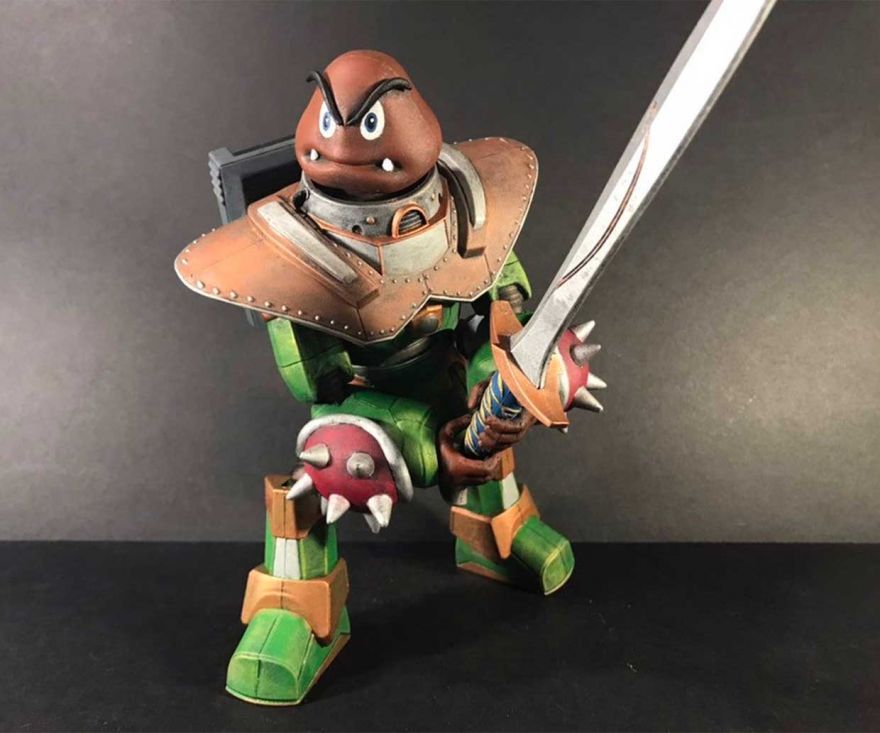 Goombas are perhaps the easiest enemies that you can encounter in a Super Mario game. This goomba, however, stands out from his kind. Unlike the others, he has a body, and he wields a sword. It seems that he has been made to avenge his brethren who Mario and Luigi have stepped on. And with that kind of face, you know that he means business.
This custom-made figure [created by KodyKoala] features a Goomba decked out in armor and ready to do battle against any plumbers who dare to jump into the Mushroom Kingdom. He made the 6″ tall figure by cobbling together a bunch of different toys. I love the spiky turtle shells attached to his gauntlets. His green body almost looks like one of the Teenage Mutant Ninja Turtles, but the feet are wrong for that.
This isn't the first time that KodyKoala has made a custom figure. KodyKoala has lots of custom-made figures and toys, and he sells them over at his Etsy shop. See his creations over at the site.
(Image Credit: KodyKoala/ Technabob)