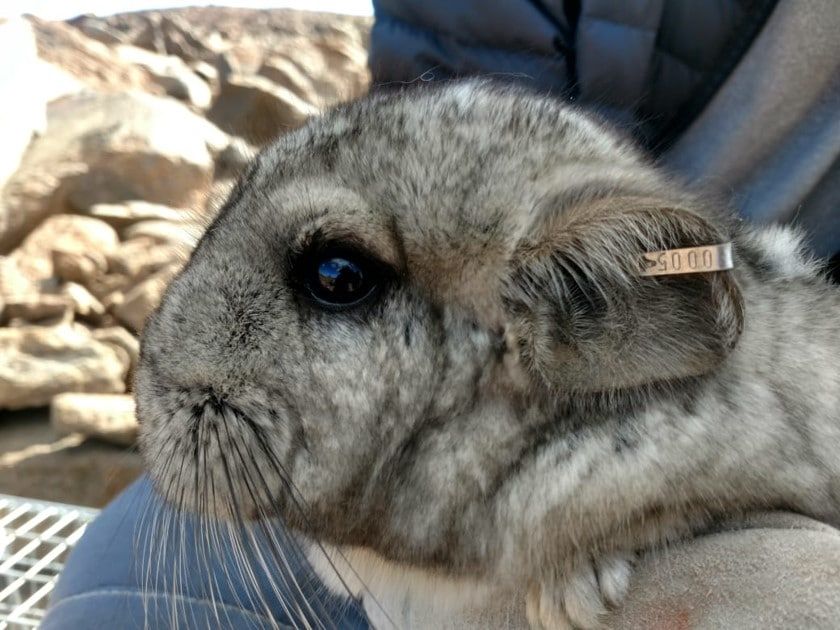 A small colony of short-tailed chinchillas live quietly in the mountains of northern Chile. During the 19th and 20th centuries, these rodents were hunted down almost to extinction because of their ultra-soft fur. These recent years have been good to them, perhaps, the most peaceful time, for them. But maybe this peace won't last long, as…
The colony in question sits atop 3.5 million ounces of extractable gold, a resource set to be developed by Gold Fields, a South African-based gold mining company. Gold Fields' CEO Nick Holland said in 2017 at a mining conference in Cape Town that the chinchillas were one of the main obstacles to the project but the company was determined to find a way to protect the colony.
Big mining initiatives take years to roll, with conservation compliance an increasingly crucial part of the package. Gold Fields' environmental permit for the Salares Norte mining project — which has an $860 million construction price tag — hinged on it finding a way to move the chinchillas, which are protected under Chilean law. The result is a kind of mini Noah's Ark initiative high in the mountains of northern Chile.
While the plan to relocate the chinchillas can be seen as a good thing, the same cannot be said about the effects of relocation on the animals.
Relocations for animals big and small have a mixed record. In 2018, for example, conservationists relocated six rare black rhinos from South Africa to a national park in the Central African nation of Chad, part of the species' former range. Four of the animals died within months of the transfer.
Closer to the chinchillas in size and habitat is the American pika, a mountain-dwelling relative of rabbits and hares. A 2015 study in the journal Biodiversity found experimental translocations of the species between alpine habitats in the 1970s had "mixed results." But it concluded pikas were "a good candidate species" for relocation projects in cases where the animals' habitats were threatened by climate change.
More details about this over at Undark.
What are your thoughts about this one?
(Image Credit: Luis Ortega/ Undark)